The Oscars are a celebration of the best that a year of new movies has to offer, with the great and the good of Hollywood assembling to celebrate the best movies of 2022 as the 2023 Oscar winners. There was also someone in a giant bear suit.
Elizabeth Banks took to the stage to present the award for Best Visual Effects – which was of course won by Avatar 2 – and was joined by an enormous bear, nodding to her role as director of the wild comedy movie Cocaine Bear.
Banks was clearly struggling with a hoarse voice – not a Cocaine Horse, unfortunately – and her croaky tones gave the whole segment an even more surreal tone than it already had.
The segment got off to a rocky start when Banks stumbled on her way to the stage, claiming the bear "tripped me" by stepping on her dress. She then shared a few jokes with the bear before introducing the nominees and announcing the winner.
"Without visual effects, this is what the bear would look like. It's terrifying," said Banks, who then noticed the bear pointing at the gathered celebs and at its nose. She said: "Are you trying to score right now? You need to wait until the after party like everybody else."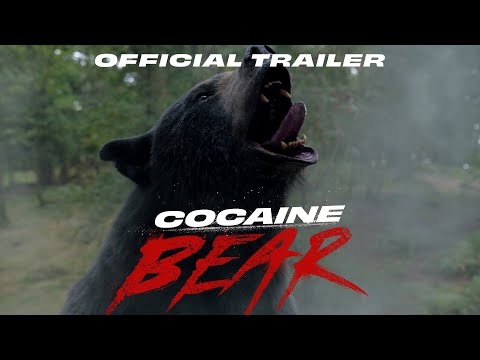 After the team behind Avatar took to the stage, Oscars host Jimmy Kimmel spoke to activist Malala Yousafzai – an executive producer on Live-Action Short nominee Stranger at the Gate – and then had to warn off the bear when it appeared to attack her. A questionable choice for the telecast.
For more on the Oscars, check out our guides on how to watch Everything Everywhere All at Once, how to watch Top Gun Maverick, and how to watch The Banshees of Inisherin.
And as for the ursine presenter, take a look at our Cocaine Bear review, the Cocaine Bear true story and the true stories that could inspire Cocaine Bear 2.