Taking on a film like Oppenheimer can be tricky, but thankfully Cillian Murphy had stars like Matt Damon there to help out. In fact, there was one specific way that Damon helped Murphy on Oppenheimer that creates a bridge to another of the best drama movies.
Playing J. Robert Oppenheimer, Murphy had to surround himself with the history of mathematics and physics. As the architect of the atomic bomb, Oppenheimer knew his sums, and that meant Murphy needed to get his head straight for the new movie. Luckily, Damon did this once before, for one of the best movies ever, and could offer advice.
"It's like writing all the equations, it becomes like hieroglyphics and there's something very soothing about writing those equations," Murphy tells Deadline. "I was talking to Matt Damon about it as well, he did it in Good Will Hunting, and you just learn them and forget what they mean, but it's very satisfying to write them."
Murphy explained that he just didn't have the time to really get into the nitty-gritty of it all. Ultimately, his knowledge only needed to be convincing to us as viewers, while he made us feel for the character.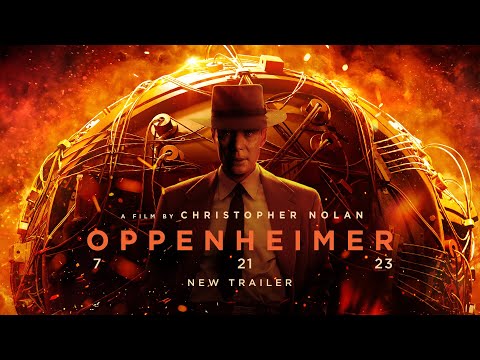 The Christopher Nolan movie covers Oppenheimer's life and career, focusing on his time in the Manhattan Project developing the first nuclear arms. Our Tom Beasley gave it three stars in his Oppenheimer review, and we have a guide to the Oppenheimer cast for everyone else in the film. It's a long list!
Of course, Oppenheimer's just one half of the film event of the summer. We also have Barbie, starring Margot Robbie! Check out our Jess Cullen's Barbie review to see if that's worthwhile, and if you're doing a Barbenheimer double-bill, we have a guide on if you should watch Oppenheimer or Barbie first.
Otherwise, you can read about where you can watch Oppenheimer in 70mm IMAX, the Oppenheimer true story, Barbie's Proustian joke, and why Ken isn't the Barbie movie's villain.