One Piece is a behemoth of the anime world, be it from its popular anime series to the recent success of its latest adventure movie, One Piece: Red. But after blowing everyone away at the box-office – with One Piece: Red becoming the fourth highest-grossing anime movie of all time – One Piece's cinematic crown has been stolen.
According to a statement issued by the streaming service Crunchyroll, Makoto Shinkai's new movie Suzume has beaten Monkey D Luffy's latest outing. The fantasy movie Suzume is hands down one of the best movies of 2023, with critics singing its praises and fans falling in love with its story.
So it is unsurprising to hear that Suzume has managed to garner an impressive $256.18 million at the worldwide box office – beating One Piece: Red's $246.5 million total.
Suzume tells the story of a 17-year-old who stumbles across the truth behind the fantastical workings of the world. After stumbling across a mysterious door and freeing a mischievous cat spirit, Suzume must travel around Japan in order to prevent a mass destructive force from destroying the country.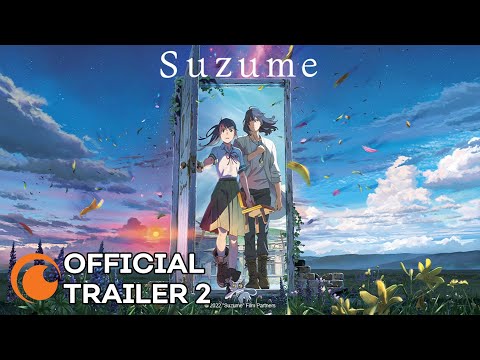 The film takes on themes of youth and environmental destruction seen in Shinkai's past titles, like Your Name, and creates a thrilling and magical plot. In our five-star Suzume review, writer David Opie wrote: "Suzume is a staggering achievement that represents the pinnacle of everything that Shinkai's been working towards in recent years."
So, in short, the new box-office record is wholly deserved (sorry, Straw Hat Pirates). Fans can now watch Suzume at their local Cineplex, as the anime movie released in UK and US theatres on April 14, 2023.
For more top anime picks, here are our guides to the best One Piece characters and all the One Piece filler episodes. Or, if you are curious about the dethroned flick, here is our One Piece: Red review.