Nope was one of the best movies of 2022 — but between its commentary on the state of Hollywood, Western-inspired imagery, and the looming threat of Jean Jacket, some of the horror movie's most effective moments of symbolism slipped through the cracks, and left audiences asking questions long after the film had ended.
One such moment from the thriller movie that continues to attract intrigue is the standing-up sneaker Jupe appears to see after Gordy the monkey's violent outburst on the set of fictional comedy series Gordy's Home. The character, played by The Walking Dead's Steven Yeun, appears fixated by the shoe, even displaying it in his office, and director Jordan Peele finally broke down the symbolism in an episode on the Happy, Sad, Confused podcast.
"The shoe represents a moment of where we check out of a trauma," the monster movie director explained. "And Jupe, he zones in on this little shoe, that's Mary Jo's shoe, that has landed in a precarious, odd situation. And this is the moment that he disassociates. So the shoe for me is in essence, in one way it's the impossible shot. That's an impossible moment."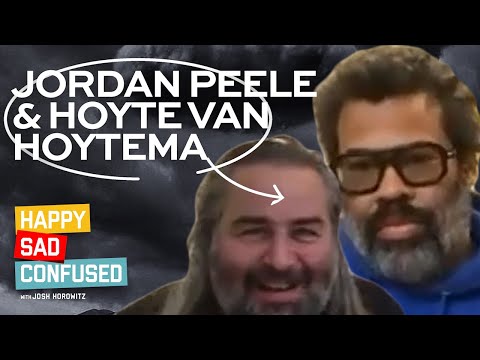 A recurring theme in the Jordan Peele movie is the idea of a "bad miracle." We see this a few times in the film: with OJ and Emerald's father being killed by a penny that seemingly fell from the sky; Mary Jo's shoe somehow defying gravity and standing upright; and the very existence of a creature like Jean Jacket. So, as random as the shot might seem at first, it does make sense within the context of the film.
To see what "bad miracles" will shake up the film industry in 2023, check out our guide to the best new movies coming up. If you enjoyed Nope, you should also dive into our guide to the Venom 3 release date or the Prey 2 release date for more monsters from outer space.