Arnold Schwarzenegger doesn't miss when it comes to films (Just ask the myriad of henchmen the Austrian Oak mowed down while making some of the best action movies ever made). Yet among Arnie's many hits, there are some that you'd definitely consider his best movies.
We're talking about the Terminator movies, Predator, and Twins (OK, maybe not that last one). Still, there's a chance that you're new to the Govenator's work and want to know where to start. Well, you're in luck. Two of the best Arnold Schwarzenegger movies have landed on Netflix.
Kindergarten Cop and Last Action Hero were both recently added to the streaming service's library, and while they're not the best-known Schwarzenegger films, they are an awful lot of fun.
Kindergarten Cop is one of the best family movies ever made and follows the irascible detective John Kimble (Schwarzenegger), who goes undercover at a kindergarten to apprehend the devilish drug baron Cullen Crisp.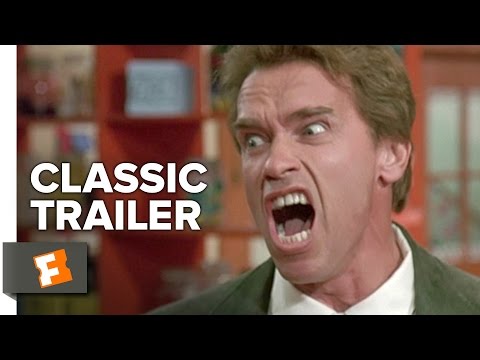 Last Action Hero, meanwhile, is a much stranger film that's very different from the other comedy movies Schwarzenegger made. Last Action Hero satirises the tropes and cliches of the action genre, and Schwarzenegger plays an exaggerated version of the heroes who made his name.
If you love Schwarzenegger, then you need to learn how he tricked Sylvester Stallone into making one of the worst movies ever made. If you're looking for something a little more grown-up, though, you should check out our list of all the new movies coming out in 2023.
We've also got articles breaking down everything we know about the Mission Impossible 7 release date, the Fast and Furious 10 release date, and the Barbie release date.