Occasionally, new movies come along that may not exactly light up the box office, but go on to be beloved by the internet and constantly brought up as underrated – probably because of finding an audience on streaming services such as Netflix. It tends to happen with comedy movies especially, which unfortunately aren't the box office draw that they once were.
Barely a day goes by without someone tweeting; "where is the sequel to The Nice Guys (2016) starring Russell Crowe and Ryan Gosling?!" Or someone writing a love letter to Rachel McAdams' line deliveries in Game Night (2018). That is also certainly the case for an absolutely brilliant heist crime comedy from Ocean's Eleven director Steven Soderbergh – 2017's Logan Lucky. And clearly Netflix audiences agree, as it's heading up the chart – entering the Top 5 in the UK.
The movie stars Channing Tatum, Adam Driver, and Riley Keough as the Logan siblings and Daniel Craig, Jack Quaid (The Boys), and Brian Gleeson (Bad Sisters) as the Bang brothers. The two families join forces for a heist at the Charlotte Motor Speedway during a NASCAR race on Memorial Day weekend – one of the biggest events of the year.
The movie sees Daniel Craig practicing an outrageous Southern accent before becoming Knives Out's Benoit Blanc, Adam Driver pronouncing the word "cauliflower" as you've never heard it before, and one of the best Game of Thrones jokes of all time.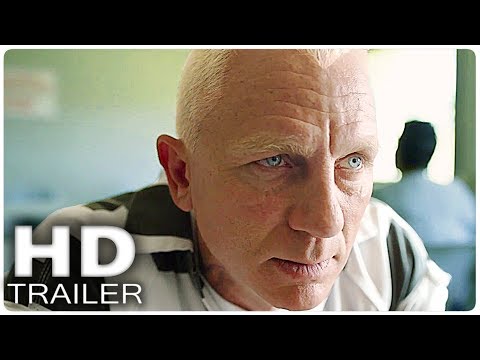 Logan Lucky features some fairly big stars in small supporting or cameo roles, including Seth McFarlane as a Cockney businessman, Sebastian Stan as a NASCAR driver, Hilary Swank as an FBI agent, Katie Holmes as Channing Tatum's ex-wife, and Katherine Waterston as his new love interest. Soderbergh made Logan Lucky without the involvement of a Hollywood studio, and controlled the marketing and distribution personally.
Soderbergh is an unbelievably busy man – having released romance movie Magic Mike 3 and two TV series this year alone. Be sure to check out our guides to the best Netflix movies and the best Channing Tatum movies. And for more crime thrillers, check out our guide to Reacher season 2.