Hearing that something great has just been added to Netflix is like a beacon of hope in the dark; just get through this shift/line at the DVLA/waiting room/dentist appointment, and you can sit back and relax at home with a new Netflix addition.
Amidst ever-growing competition in its market, the entertainment giant remains one of the best streaming services because of its diverse catalog. Sure, the ratio of Netflix originals to content licensed out from other studios had changed in favor of the former over the years, but some of the best Netflix movies are still ones they've rented out.
Now, it's time to speak gibberish Spanish and let your fellow flight passengers know there's a "colonial woman on the wing churning butter" because one of the best comedy movies of all time has joined everything new on Netflix: Bridesmaids.
Paul Feig's Oscar-nominated female ensemble movie took Saturday Night Live talent like Kristen Wiig (who also co-wrote the screenplay) and matched them with industry rising stars like Melissa McCarthy and Rose Byrne. The resulting cocktail is an absurdly rewatchable, belly-laugh wedding party flick.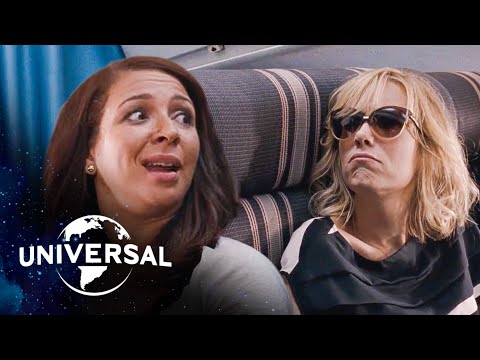 If you've never seen it, it follows Annie (Wiig), a woman who recently lost her dream job, boyfriend, and most of her sanity before being pushed over the edge by the announcement of her best friend's (Maya Rudolph) picture-perfect engagement. Realizing her closest friend has a new, more put-together option in Helen (Rose Byrne), insecure hilarity ensues as Annie tries desperately to maintain some semblance of decorum while feeling like her life is falling apart.
Bridesmaids is one of the best movies of 2011 because it captures specific existential angst not often explored in movies: bubbling competition for the friendship of a peer, ugly rock bottoms for women with no career or family life to show, and the persistent self-pity of feeling less-than next to the world's Helens.
It's definitely worth a spin among the new movies on the service. For more Bridesmaids-related stuff, we also have a list of the best romance movies, and a slightly incensed feature about how Melissa McCarthy doesn't always play the same character.