Judas and the Black Messiah is now streaming on Netflix, and if you haven't seen it already, now's definitely the time. Directed by Shaka King, Judas and the Black Messiah tells the true story of Fred Hampton — Chair of the Illinois chapter of the Black Panther party – and his relationship with William O'Neal, who the FBI has tasked to infiltrate the party and report back to them as an informant.
With a near-perfect 97% score on Rotten Tomatoes, Judas and the Black Messiah is one of the best movies of 2021, which is proven further by its six Academy Award nominations and two eventual wins. Daniel Kaluuya and LaKeith Stanfield, who played Hampton and O'Neal, respectively, were especially praised for their roles in the drama movie. They both scored Supporting Actor nominations at the Oscars, while Kaluuya went on to win Best Supporting Actor at the Golden Globes, BAFTAs, Critics Choice Awards, and Screen Actors Guild Awards. Clearly, this movie based on a true story resonated with a lot of people.
When asked by NPR what attracted him to the role of Hampton, Kaluuya said, "He's just a brilliant mind and a brilliant heart, you know, and really taking him in. And I realized that there's no – there's a lot of information about how he died, how he was murdered, not a lot of information how – about how incredibly and remarkably he lived."
Hampton died in 1969 after being shot in a surprise raid by Chicago police officers. O'Neal is widely believed to have been the catalyst for this event.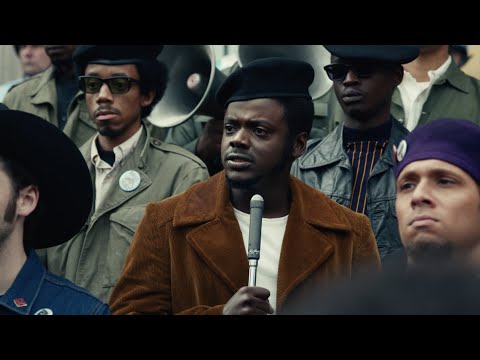 Kaluuya continued, "With Chairman Fred, I remember seeing the date he was born and the date he was assassinated and going, whoa, whoa, whoa. That's not right. What happened? Woah. He was 21. Not only he was assassinated at 21, but he made it to become the chairman of the Black Panther Party in Illinois at 21. And so I was like, oh, I always knew that later on in life and when I had a bit of time, I was going to take a deep dive into that. And then, amazingly, this film came through."
You can watch what's bound to become one of the best Netflix movies on the platform now, along with everything new on Netflix and a selection of the best Netflix series and best Netflix documentaries. If you want to see Kaluuya as Spider-Punk in Across the Spider-Verse, you catch the new movie on Amazon Prime Video now. And if you like the Spider-Verse, you'll love our guide to Spider-Man 4.