Hacksaw Ridge is now streaming on Netflix — and it's about time, too. With the new movie Oppenheimer being one of the highest-grossing movies of 2023 and All Quiet on the Western Front sweeping the 2022 Academy Awards, war movies are clearly resonating with audiences more than ever.
Hacksaw Ridge, which was released in 2016, is one of the best Netflix movies you can watch on the streaming service (at the time of writing). It follows the experiences of Desmond Doss, an American combat medic who served during WWII. As a Seventh-day Adventist Christian, Doss was a staunch pacifist who refused to carry any kind of weapon. He was also the first conscientious objector to be awarded the Medal of Honor.
Directed by Mel Gibson, Hacksaw Ridge is based on The Conscientious Objector — a 2004 documentary detailing Desmond Doss' life, pacifism, and his role in the Battle of Okinawa. Spider-Man actor Andrew Garfield portrays Doss in Hacksaw Ridge, giving what many consider to be his best movie performance of all.
As Desmond Doss, Garfield was nominated for Best Actor at the Academy Awards, BAFTAs, and the Golden Globes, with the film itself holding an 84% rating on Rotten Tomatoes. The Independent's Geoffrey McNab described the Andrew Garfield movie as one of the best WWII movies The Thin Red Line, while David Jenkins of Little White Lies called it as "a sterling modern war picture with an intriguing moral twist."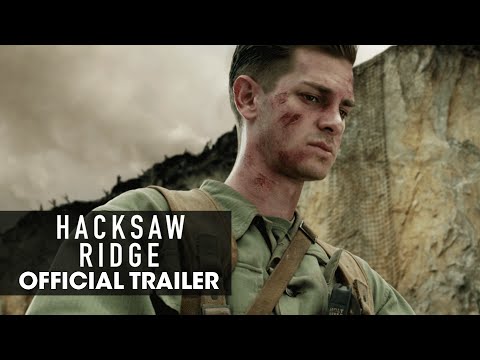 Meanwhile, Vox's Alissa Wilkinson summed up Hacksaw Ridge as "grisly, devout, and patriotic, with a deeply complicated core."
For Garfield, it was the writing of Hacksaw Ridge that drew him to the project too, as he described in an interview with Time how the film was "beautifully written." He explained, "The character [of Desmond Doss] was so compelling—it was one of those stories that rang a bell inside me."
You can watch Hacksaw Ridge on Netflix now, but if you want to make the most out of your subscription, check out our guides to the best Netflix series, best Netflix horror movies, best Netflix documentaries, how to find secret Netflix codes, and everything new on Netflix this month.