It's not too often that an original science fiction movie comes along that isn't tied to an existing franchise, which is why we're lucky to have The Creator and Rebel Moon being released in 2023. Five years ago, a truly special sci-fi movie based on Jeff VanderMeer's book came out, directed by Alex Garland – who had previously impressed with Ex Machina. It's called Annihilation and you have one day left to catch it on Netflix.
Annihilation stars Natalie Portman as Lena, a biologist whose husband Kane (Oscar Isaac) has entered a mysterious entity called the Shimmer and returned a year later with no memory of what happened. Lena then embarks upon an exploratory mission into the Shimmer with four other scientists (including Jennifer Jason Leigh and Tessa Thompson).
Annihilation features beautiful, trippy imagery and stunning colors – making it one of the best science fiction movies of the last decade. There are also plenty of disturbing sequences, where it slips into horror territory. The Shimmer can distort DNA – which it does to plants, animals, and people – mutating them into hideous and frightening forms. If you've never seen it, you should definitely catch it on Netflix while you still can.
Annihilation got a limited theatrical release in the US and China, but went straight to Netflix elsewhere internationally, which is a shame, as it's an amazing experience on the big screen.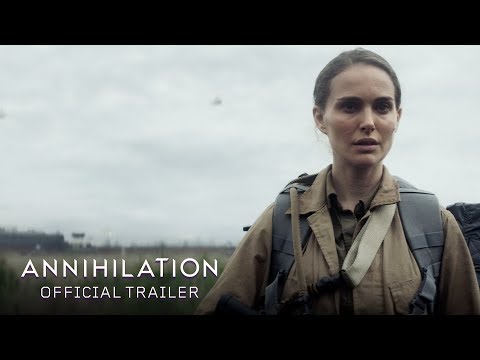 Empire Magazine's five star review says; "Drawing on mythology and body horror, Annihilation is an intelligent film that asks big questions and refuses to provide easy answers. Sci-fi at its best." Richard Roeper gave it four out of four, saying; "The world inside the contaminated zone is alternately horrifying and beautiful. Wild mutations abound, from breathtakingly beautiful flora to heart-stopping fauna."
Check out our guide to the best sci-fi series and the best Netflix movies. You can also find out what's new on Netflix. We're looking forward to Wednesday season 2 and Demon Slayer season 4.