Anything can happen in the best Tom Cruise movies, and Mission Impossible 7 promises plenty of all-out chaos. There's still a little while to go until the Mission Impossible 7 release date, but those involved are already delivering some tantalising teases about the new movie.
We already know that one of the centrepiece moments of the new Mission Impossible adventure is an enormous motorcycle jump off the side of a cliff in Norway, performed by Tom Cruise himself. Obviously.
Director Christopher McQuarrie was shocked when Cruise suggested the stunt, but he should probably be used to it now after several collaborations with the daredevil behind some of the 21st century's best action movies.
Fortunately, as McQuarrie explained to Entertainment Weekly, he and Cruise are similarly in favour of pushing the boundaries of gargantuan movie destruction.
"At the start of this movie, I said to Tom: 'What do you want to do?' He said: 'I want to drive a motorcycle off of a cliff. What do you want to do?' And I said: 'I want to wreck a train.' We're enormous fans of Buster Keaton, John Frankenheimer, David Lean, all of these filmmakers who at one time or another had a fabulous train wreck. I thought: 'I've earned that, I want to wreck one too.'"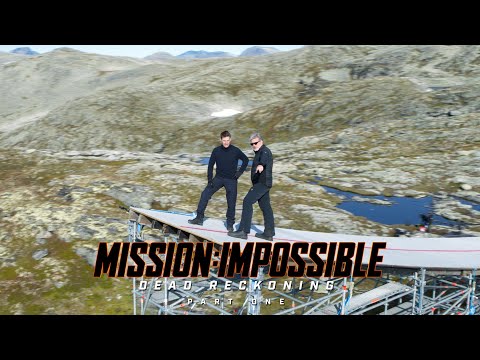 So that's a ridiculous motorcycle jump and an audacious train wreck, as well as everything else Cruise and McQuarrie have planned. It's quite the splurge for a movie with "part one" in the title. You wonder how any second part could ever top that.
For more from the world of impossible missions, find out why Tom Cruise lost a fight over some polar bears and why he regrets killing off this character from the franchise.
We've also got everything you need to know about the best movies heading to screens in 2023, including the Indiana Jones 5 release date, The Equalizer 3 release date, and the Dune 2 release date.