Michelle Yeoh has her very own crazy cocktail, thanks to this director.
Michelle Yeoh is one of the brightest stars in Hollywood, having recently won the award for Best Actress at the Oscars 2023 for her performance in the science fiction movie Everything Everywhere All at Once. However, did you know that the acclaimed star is also a mixologist in her spare time?
During an interview with Town and Country, Paul Feig – the producer of hit comedy movies such as Crazy Rich Asians and Last Christmas – explained his close relationship with Yeoh. Yeoh has starred in several of Feig's projects, including the aforementioned films and The School for Good and Evil. But alongside their working relationship, it turns out the two like to share some bubbly now and then.
Feig revealed how his friendship with Yeoh has gone past the big screen and has led to the two crafting crazy cocktails together. The cocktail in question that the two invented is called the "Five Yeoh-larm Margarita."
Five Yeoh-larm Margarita is a pretty fiery drink that isn't for the light-hearted when it comes to spice levels. The cocktail features muddled jalapeños, hot sauce, and pepper on the rim. "We love to step it up," Feig explained.
Feig and Yeoh's friendship also goes past cocktails. The producer shared how the two send each other bottles of champagne and share a love for eye-catching outfits. Truly, they sound like a match made in heaven.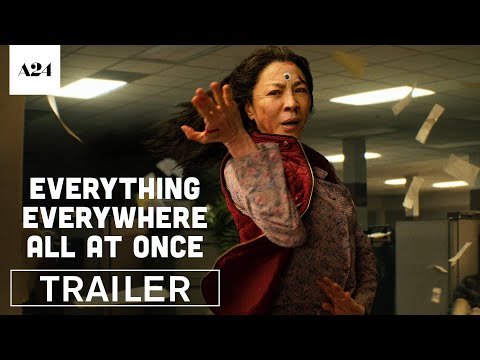 However, Yeoh is pretty busy, so don't expect more drink creations. Following her 2023 Oscars win for Everything Everywhere All at Once, the star is set to appear in the James Cameron movie Avatar 3 and will be in the new movie Transformers: Rise of the Beasts come June 9, 2023.
While we wait for those films to drop, you can read our Everything Everywhere All at Once review and look through our list of the best Michelle Yeoh movies of all time.