When you've got a career as glittering as Michelle Pfeiffer – one of the best actors of all time – then there's probably an entire room of your house devoted to memorabilia and keepsakes from the sets of your best movies.
Theoretically, it's less likely that you'd keep memorable items from your worst movies. For Michelle Pfeiffer, Grease 2 would certainly rank among her least critically acclaimed works, though it has a burgeoning reputation as a cult classic.
In an article for Entertainment Weekly, Pfeiffer said there are still some props from her time on the set of Grease 2 that she keeps in her home.
She said: "I still have my jacket and I still have the Pink Lady bowling ball and the bowling bag."
One of the best musical numbers from Grease 2 is set in a bowling alley, with the characters singing along to We're Gonna Score Tonight. It's a scene in which Pfeiffer was wearing dark glasses due to an injury she sustained on her day-off.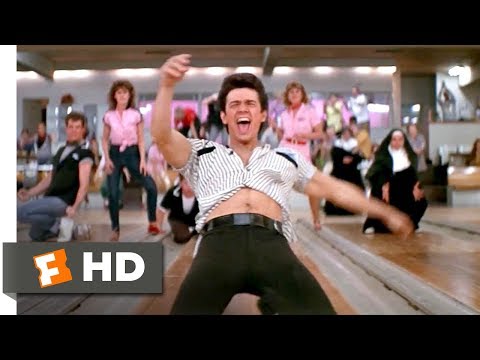 Released way back in 1982, Grease 2 was a breakout role for Pfeiffer, who would go on to star in some of the best '80s movies, including Scarface and The Fabulous Baker Boys. She then became one of the best Batman villains with her work as Catwoman in Batman Returns.
For more of the most memorable films ever, check out our lists of the best comedy movies and the best horror movies. Or find out about the new movies coming to cinemas, including the Barbie movie release date, the Indiana Jones 5 release date, and the Oppenheimer release date.