Many of the best '80s movies and best '90s movies benefited from the presence of Michelle Pfeiffer, who rose to fame during this period and became a stalwart of some of the best movies around that time.
Before the likes of Scarface and The Fabulous Baker Boys, Pfeiffer got her song and dance on in Grease 2. As a sequel to one of the best musicals ever made, the movie didn't get a great reception.
Whatever the response to Grease 2 – and it's now considered something of a cult classic – it cemented Pfeiffer as part of the Hollywood world and one of the best actors of her generation. Thankfully, she grabbed the chance with both hands.
Reflecting on the experience, Pfeiffer told Entertainment Weekly that the filming of one of the musical sequences was complicated slightly by an injury she sustained on one of her days off.
During the ensemble number 'Score Tonight', Pfeiffer's character – Pink Lady leader Stephanie Zinone – can be seen wearing a hefty pair of sunglasses. And Pfeiffer has admitted that the choice to wear them was not entirely a sartorial flourish.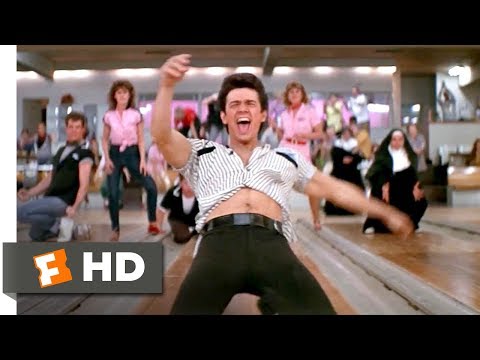 She said: "I was in Northern California on a weekend, and I fell off a dock in San Francisco and split my eye open. I went to work on Monday and we put sunglasses on. Fortunately, I had bangs and my bangs might have become a little more, uh, distinctive after that. It healed pretty quickly though. It didn't really interrupt shooting."
Grease 2 was a box office disappointment, but not an outright flop. It put paid to the idea of any more from Grease, though, until this year's TV series Rise of the Pink Ladies on Paramount Plus.
Away from the world of the T-Birds, there are plenty of new movies heading your way in 2023. So check out our guides to the Barbie movie release date, the Guardians of the Galaxy Vol 3 release date, and the Indiana Jones 5 release date.