We have plenty to be excited about in the MCU, but one thing I'm still waiting for updates on is Young Avengers. At this point, the crossover seems like a lock, with several younger heroes primed to join. In a recent TikTok, Xochitl Gomez and Kathryn Newton appear to agree, even calling out Kevin Feige himself.
Within the MCU, you'll be familiar with Gomez and Newton if you've been keeping up to date with the franchise. Gomez portrays America Chavez in Doctor Strange in the Multiverse of Madness, helping to make sure our guide to the Marvel movies in order makes sense by preventing the complete collapse of the multiverse. Meanwhile, Newton plays Marvel character Cassie Lang in Ant-Man 3.
In the short clip, Newton and Gomez reveal their excitement at being asked about working together. Newton says she "loves the question" before Gomez adds, "I think…" The video then fades to black, and the caption then reads, "Hmmm… idk? #kevinfeige". Intriguing.
Obviously, they could just be referencing the chance to make a new movie together, but the fact that Feige's named like that? My MCU senses are tingling. America and Cassie are primed to be part of whatever Young Avengers line-up forms in the franchise, perhaps even as leaders.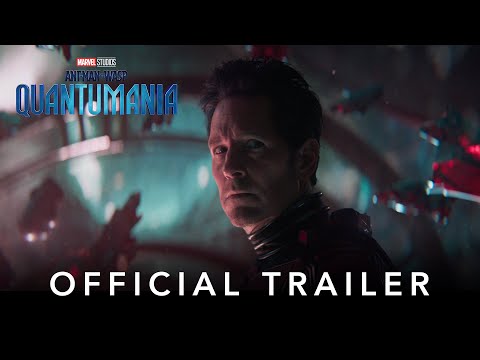 We've already had their introductions, where they played second fiddle to another major hero, but those heroes need to take a backseat eventually. Marvel Studios has been setting up a younger team for years now, bringing in protégés and children who can continue fighting the good fight when the superheroes we know can't.
Kate Bishop (Hailee Steinfeld) and Yelena Belova (Florence Pugh) are another two obvious members, the new Hawkeye and Black Widow, respectively. Then there's Joaquin Torres (Danny Ramirez), who'll be the new Falcon when the Captain America 4 release date rolls around, and Riri Williams (Dominique Thorn), who became Ironheart in Black Panther: Wakanda Forever.
That's six members. How many were in the original Avengers team back in 2012? Exactly! And that's not including Ms Marvel. It seems like only a matter of time until we get the Young Avenegrs, and Gomez and Newton seem more than ready to get stuck in when the opportunity arises.
The sooner, the better in my mind. No disrespect to Thor or Hulk, but we've already had so much of that initial team; I'm ready to see new heroes evolve in Marvel Phase 5 and take over the MCU as we head into Phase 6.
Luckily, we might not be waiting too long since the Avengers 5 release date is getting closer and closer. Fighting Kang before heading into Secret Wars is an ideal time for a transition of power, and I'll be there, popcorn in hand. Check out our guides to The Marvels and Deadpool 3 to see what other obstacles we've to get through first, and our best movies list has cinematic heroes of all shapes and sizes otherwise.