Don't tell Miguel O'Hara, but you can now watch Spider-Man Across the Spider-Verse on Netflix! No multiverse-jumping or web-slinging is necessary — you just need a subscription to the streaming service.
Sorry, MCU, but Across the Spider-Verse is undoubtedly one of the best movies of the year. In our five-star Across the Spider-Verse review, Editor Tom Percival describes the film as "pretty much perfect in every single way," with "genuinely breathtaking" visuals and a "triumph" in terms of storytelling.
"It's a passion project that's clearly been created by an entire team of Spider-fanatics, of which every member was bitten by a radioactive passion fruit," he wrote. And looking at review aggregator Rotten Tomatoes, we certainly aren't the only ones who see this 2023 movie as a contender for the best superhero movie of the year: it currently holds an astonishing 96% rating on the site.
When it comes to watching all the Marvel movies in order, Across the Spider-Verse stands out for two reasons: its breathtaking animation, and how it continues the story of Miles Morales, who, in my opinion, is the best Marvel character of them all.
Even Spider-Man: No Way Home, which saw the return of Spider-Man actors Tobey Maguire and Andrew Garfield, couldn't quite measure up to the innovation of Across the Spider-Verse. Five months on, fans are still noticing new things about the film, from subtle animation changes to hidden Easter Eggs, with numerous 'versions' of the film currently in circulation.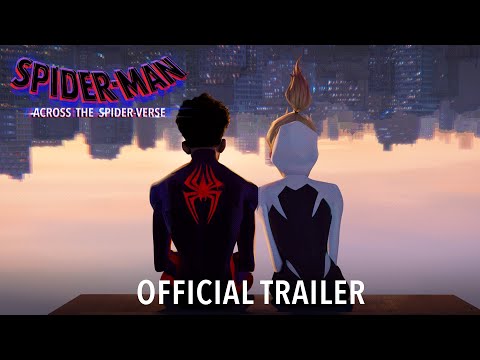 While Into the Spider-Verse saw Miles Morales face off against Kingpin, the main Marvel villain in the sequel is The Spot — a dimension-hopper who has an axe to grind with Miles after an unfortunate run-in with a bagel.
And if that wasn't enough, Across the Spider-Verse also sees Miles discover the truth about his origins, the multiverse, and certain "canon events" that no Spider-Man can avoid.
The origins of Spider-Man and poor old Uncle Ben are well-trodden plotlines in other Spider-Man movies. However, the Spider-Verse saga stands out among the noise by weaving a sense of self-awareness into its films while still being able to tell a compelling story.
So, while you wait for Beyond the Spider-Verse, you might as well watch Across the Spider-Verse again and catch all the Easter eggs you missed first time round. Or, dive back into the MCU with our guides to Marvel's Phase 5, the best Marvel series, and new movie The Marvels.