Who from Black Widow makes an appearance in Secret Invasion? In the new DIsney Plus series Secret Invasion Nick Fury is dealing with an invasion of shape-shifting aliens and can trust no one.
Well, that's not entirely true. The Marvel Cinematic Universe's top spy still has a few friends left, and he turned to one in Secret Invasion episode 5. The last time we saw this MCU character was in the spy movie Black Widow (Check out our Black Widow review for more on that). But did you recognize the cameo? Be honest, there was no shame in missing it. No? OK, well, here's Secret Invasion's Black Widow cameo explained. Warning spoilers for the Disney Plus show ahead.
Secret Invasion's Black Widow cameo explained
Rick Mason (O-T Fagbenle), the MCU's best travel agent, made a surprise appearance in Secret Invasion. Last we saw Rick, he'd organized a Quinjet for Black Widow, and it seems he's still great at booking travel for Marvel's shadiest spies.
In Secret Invasion, Rick helps Fury escape England by arranging a private jet to take the former head of SHIELD to Finland. He even flies it for Fury as well. Talk about service. You don't get that when you book American Airlines.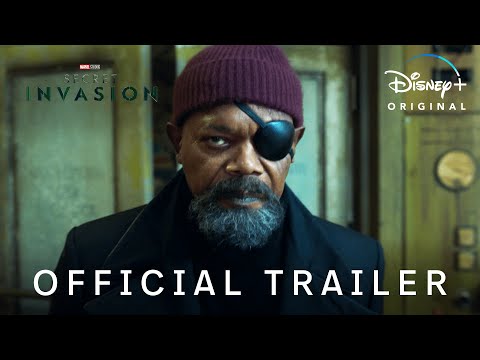 If you love Secret Invasion and need to know when the next episode airs, then check out our Secret Invasion release schedule, or if you prefer to watch superheroes on the big screen, then you need to read our list of all the upcoming Marvel movies.
What? You want more? Well, how about a guide about The Marvels release date as well as an exhaustive breakdown of Marvel's Phase 5? If you're an MCU noob, though, and have gotten a bit lost, well, we've got you covered. We've written a detailed article explaining the best ways to watch the Marvel movies in order.
If you're after takes hotter than extremis, read why we think Secret Invasion should have been an Avengers movie and our list of the best TV series ever made. Finally, we have a list of everything new on Disney Plus this month for you to bookmark.