After Secret Invasion, the bar wasn't exactly set high, but Loki season 2 has proven to be a triumph. Tom Hiddleston is the ideal leading man as the God of Mischief, and his continued chemistry with Owen Wilson's Mobius was once again the highlight of the season.
However, all good things must come to an end, and the MCU series is no exception. The ending was heartbreaking in a number of ways, with the Marvel character deciding to dedicate his life to preserving all the timelines. On the one hand, this was a huge sacrifice for the reformed Marvel villain, but on the other hand, he's having the last laugh. Remember when Tony Stark said Loki would never sit on a throne? Well, look at him now!
As we reflect on another great season of Marvel's best TV series, did you know Loki season 2 set a surprise record?
Season 2 star and national treasure Ke Huy Quan was talking to Deadline about how shooting Loki was the "best four months of [his] life and how he enjoyed the experience so much, he "didn't want it to end."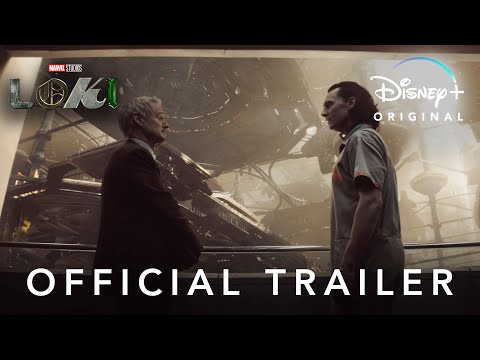 "In fact, I'll tell you this," he added. "We were scheduled for reshoots this February, and I was waiting. My wife and I were looking forward to spending more time in London and with our Loki family. And all of a sudden we were told, 'Oh, we don't need any reshoots. It's all good.' I was kind of disappointed. I was actually disappointed that we didn't get to go back because of how much fun we had."
"So we made history. We make history two times. One is the first series of Marvel getting a second season and the second is the first time a Marvel show didn't have any reshoots. I'm so proud of that."
Loki season 2's lack of reshoots tells us everything we need to know about how Marvel and Disney view the Disney Plus show. Usually, when a superhero movie or TV show needs a lot of reshoots (*cough* Aquaman 2 *cough*), it means that test screening audiences hated it, or that a lot of rewrites were necessary.
But Loki season 2 managing to avoid reshoots makes two things clear. Firstly, that Marvel and Disney were quietly confident season 2 would be a hit, and secondly, they had Loki's character arc planned out like this from the very beginning.
To see more of Loki, catch up on both seasons of the Marvel series now on streaming service Disney Plus. Or, if you're more of a movie lover, check out our guides on how to watch all the Marvel movies in order, Marvel's Phase 5, upcoming Marvel movies, and the Captain America 4 release date.