When is the Loki season 2 episode 4 release date? Things have really started to heat up for Loki, Mobius, and Sylvie after the events of Loki episode 3.
Of course, in this particular Marvel Cinematic Universe adventure, the stakes are always sky-high because we're dealing with the fate of the multiverse. Still, with Loki and Mobius bringing Victor Timely (a Variant of Kang the Conqueror) into the heart of TVA, things have never been more dangerous and we're counting down the days until the next episode of the (best) Marvel series.
What is the Loki season 2 episode 4 release date?
Loki season 2 episode 4 will drop on Thursday, October 26, 2023 at 6PM PST and 9PM EST, at which point it will be available to stream on Disney Plus.
In the UK, the new episode will drop at the less-than-sociable hour of 2AM in the early hours of Friday, October 27.
Episode 5 and episode 6 (the final two episodes of the season) will drop in precisely the same Thursday night time slot, on November 2 and November 9 respectively. Then, all we have to do it wait for Loki season 3. That is, unless Kang literally destroys the universe… but then we'd have bigger things to worry about than what currently occupies our brain space (the best way to watch the Marvel movies in order is our current dilemma. Chronological? Release order?! With the series too?!?).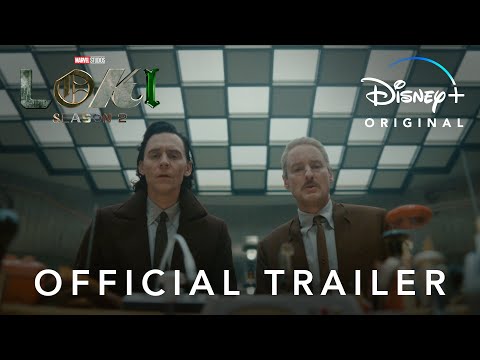 What to expect from Loki season 2 episode 4
The two main plot points that'll undoubtedly be addressed relate to Kang's Variant Victor Timely and Miss Minutes' big reveal to Renslayer.
Victor Timely's now been taken into the TVA by Loki and Mobius in an attempt to use his genius to fix the temporal loom. This could go very wrong, and putting a Kang Variant behind the wheel of such a powerful device seems like a recipe for chaos, so, expect chaos.
Harder to predict is what could happen to Renslayer and Miss Minutes after their exile to the Citadel at the End of Time. Their trouble-making days aren't over, of course, and Miss Minutes is about to reveal a big secret that looks set to change just about everything. We're expecting this to focus on her links to Kang: could she have a larger role to play in the story of He Who Remains, and what could this mean for the future? Expect answers in episodes 5 and 6, as well as plenty more questions.
For more Loki fun, see our guide to Brad Wolfe, and check out our theories about Mobius' secret life in the Sacred Timeline, and why Ouroboros might be Loki's son. Yes, really. Or, see what's new on Disney Plus this month before checking out everything you should know about the next upcoming Marvel movie, The Marvels!