Following on from his stunning performance as Kang the Conqueror, and his enticing turn as Damian Anderson in the new Creed 3, Jonathan Majors has been making waves as the exciting new name you should be keeping an eye on.
Since joining the MCU as the newest Marvel villain, audiences have been praising his turn as Kang, impressed by his ability to be genuinely menacing and giving fans a fresh take on the classic character in the new superhero movie.
But audiences weren't the only ones impressed by Majors. It turns out that the filming of the post-credits scene, which reveals the numerous Kang variants and the Council of Kang, was a shoot in which Jonathan Majors got to show off his skills and impress editors Adam Gerstel and Laura Jennings.
"With Kang, it was all motion control," Gerstel says [via Variety]. "We would shoot one version of Jonathan, and we'd go through with Peyton to pick the performances we liked because every move was ever so slightly different with the focus pull and lens. We had to know if we liked this take of Rama-Tut, we had to know which take of the Scarlet Centurion we'd use. We had our VFX supervisors on set to cover ourselves and get the clean plates."
It sounds like an arduous process, but evidently, Majors seemed up for the challenge and knocked the multiple performances out of the park.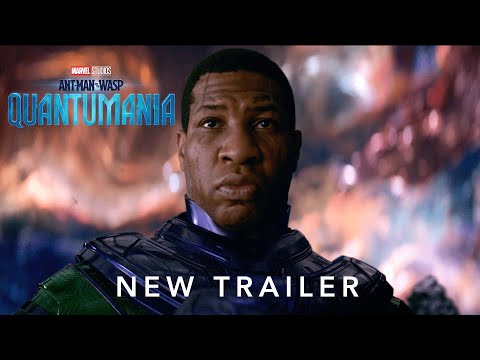 "The most fun was watching Jonathan get into character for each different version of Kang, because he would walk on a set and every time he came in, it was a very different personality," Gerstel continues.
"He'd disappear for a little bit, and it would allow the team to check the motion rig, and Jonathan would come out and say, "Who's it going to be?"" Jennings adds. "It was amazing to see part of his process and how in-the-zone he was because that was all you were getting from him for that particular pass."
We're not surprised that Majors lived up to the task of inhabiting the countless versions of himself within the Council, and we'll definitely be in the front row to witness wherever the MCU character ends up next.
If Jonathan Majors is your new obsession, then check out our guide on everyone who dies in Creed 3, our Ant-Man and The Wasp Quantumania review, as well as Marvel's Phase 5 explained. Don't forget to check out all the new movies coming out this year and the best streaming services you can catch them on, too.