James Gunn's time in the Marvel Cinematic Universe has come to an end and the Guardians of the Galaxy may well have come to the end of their road, too. Turns out, Gunn always knew how he wanted his MCU movie trilogy to end, as well as what music should accompany that conclusion.
We absolutely loved the new movie in Marvel's Phase 5 — as you can tell from our Guardians of the Galaxy Vol. 3 review — and it gave the Guardians of the Galaxy cast a fitting farewell. The superhero movie is an emotional ride, and Florence and the Machine's 'Dog Days are Over' provides the perfect soundtrack for the Guardians of the Galaxy Vol. 3 ending.
Speaking to the New York Times, Gunn explains how he had the idea to use that particular song in his Marvel movie many years ago.
"I've known it for a few years. I've known it far before I started writing the script, since I was writing Vol 2. I've been a fan of that album and that song since it came out," Gunn said.
"It's pretty cool because I just got an email from Florence Welch, who posted herself watching the movie and crying on TikTok yesterday. I think it's probably the greatest pop song of the 21st century," he added.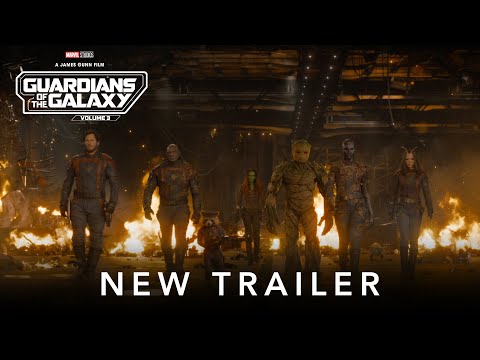 Sounds like Gunn is just full of great ideas, and this could be his very best. The Guardians of the Galaxy Vol 3 tracklist is one of the finest elements of an already brilliant film, and 'Dog Days' perfectly encapsulates the dynamic of this found-family we've fallen in love with over the years.
If you want to stick with Marvel, check out our lists of the best MCU characters or the best Marvel villains, and look ahead to what we know about a potential Guardians of the Galaxy Vol 4 release date. Alternatively, dive into our list of the best movies of all time, or see what the best James Gunn movies are.