Hugh Jackman is no stranger to action movie fight sequences, and with his role in the X-Men movies the actor got more physical than ever: but, he has Everything Everywhere all at Once star Ke Huy Quan to thank for those.
The X-Men movies are, famously, a mixed bag. The first two in the series are widely regarded as strong early superhero movies, before cinema was as saturated with comic book movie releases as it is now. Their quality began to dip, however, before a soft reboot which focussed on younger versions of the team.
As the movie series progressed, it got more messy with various timelines and new actors for the same X-Men characters. Now, the MCU owns the rights to the X-Men and the team of mutant superheroes will be integrated into franchise at some point in the future.
Throughout the entirety of that series was Hugh Jackman as Wolverine, and, it turns out that he had the assistance of Ke Huy Quan at the very start. That's because Ke Huy Quan was actually a fight coordinator on the first X-Men movie, using his talents to help choreograph the many action-packed stunts as this post on Twitter shows.
In the clip, you can watch Quan talking to Jackman and his stunt double, emphasising what movements should be made and when, and how to perform safely. It's a reminder that Quan, who was forced out of acting due to a lack of roles, is an extraordinarily multi-talented performer, with a huge depth of knowledge and expertise.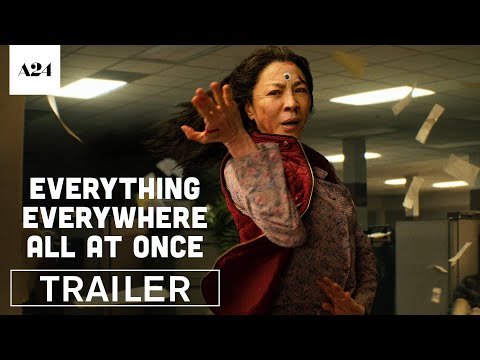 For his performance in Everything Everywhere all at Once as Waymond, Quan is the frontrunner in the race for the Best Supporting Actor Oscar award at the upcoming Academy Awards. The science fiction movie is also in the running for Best Picture, while co-star Michelle Yeoh is up against Cate Blanchett for Best Actress.
Quan has now been cast in Loki season 2, and he'll be playing a TVA employee in the Marvel series. Hopefully, that's just the beginning of a resurgence for the Indiana Jones movie actor, and it could mean that he gets to work with the X-Men once again.
For more on the X-Men, check out our guide to the X-Men 97 release date. Or, take a look at our Deadpool 3 release date guide for all the details on Hugh Jackman's return as Logan.