The Guardians of the Galaxy Vol 3 release date is approaching fast…but not quite fast enough for our liking. Especially when, based on the trailer, we know that the new Marvel movie will include some amazing new MCU characters.
Most notably? A little fuzzy brown alien that will apparently hold some major cachet in the Marvel Cinematic Universe.
The upcoming science fiction movie sequel will tackle a whole new side to the Guardians and shine the spotlight on Rocket Raccoon in particular. And while James Gunn is excited about this, there's a new character that's got him even more rearing to go with the new movie.
Fans were quick to spot an adorable little creature in the trailer for the superhero movie, which we now to be Blurp. As far as most are aware, Blurp isn't an upcoming superhero, or even a long-awaited Marvel villain. Instead, he's just…well, Blurp.
"Probably the most important character to the Marvel Universe going forward is Blurp," James Gunn joked in an interview with Empire.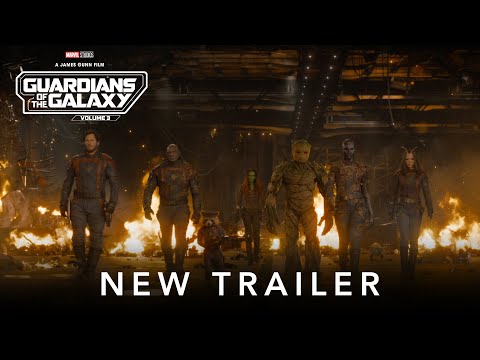 "Blurp begins as a pet of one of the Ravagers in the movie. He carries him around," he goes on to explain.
And it turns out, Blurp actually has origins that go all the way back to the first Guardians movie. "Blurp is what's known as a furry F'saki. In the very first movie, if you remember, there was that Orloni table that they were betting on, with that beast that was eating the animals. The bigger thing was eating the smaller things. That thing was a non-furry F'saki. Blurp is a furry F'saki. So that's what he is. He's a pet."
"He's a great character and offers a lot to the Guardians universe," Gunn says, giving us yet another reason to be excited for the upcoming adventure movie.
Can't wait for Blurp? Check out everything we know about the Guardians of the Galaxy cast, the Blue Beetle release date, and all the best Marvel series ranked. Don't forget to check out all the best movies ever made, too.