Yes, I know the idea of Deadpool and Wolverine teaming up is very exciting, but frankly, those guys are dead to me now that I know about Dogpool.
The MCU is finally getting a taste of the Merc with a Mouth next year when Deadpool 3 arrives, and the upcoming Marvel movie is a pretty big deal due to Ryan Reynolds and Hugh Jackman's involvement. However, there's another Marvel character who'll be part of the new movie, and she's going to steal the show.
Reynolds revealed on Twitter that Dogpool will be accompanying him in the Phase 5 flick: "Did Dogpool save the day? Not a chance in gremlin hell. But she IS currently causing the Disney plushy merch department nightmares. Coming with the movie, summer 2024."
As you can see from the image below, Dogpool is scruffy, almost entirely hairless, and to be honest, kinda ugly. But by god, she's a cute little thing, isn't she? They say dogs look like their owners, and I can definitely see a hint of Wade Wilson here.
By the looks of it, Dogpool is going to be in the thick of the action, too. All that shattered glass and blood suggests she's not quite as sweet as she looks. Marvel villains, beware!
Reynolds may be joking about the plushy Dogpool, but if Disney do decide to manufacture some merch around this little pooch, I think the company will find itself incredibly busy. This feels like exactly the kind of toy both children and adults would want to own. Not to mention the fact that every dog owner is now going to want a Deadpool suit for their furry friends.
You might think this is just another ploy for Marvel to take our money, but Dogpool is actually a legitimate character from comic book lore, though that version is actually a good boy. You'll find Dogpool (whose real name is, aptly, Wilson) on Earth-103173, as the product of a genetic experiment gone wrong. In a similar vein to the Weapon X programme, the scientists Von Braun and Eigor conducted the Mascara-X Project, in the hopes of creating a cosmetic product that could grant people eternal life.
When the experiment fails and Wilson is deemed to be dead, he is cast aside. Of course, he isn't dead, and is found by a circus who put his powers of regeneration to 'good' use. But, Wade Wilson, who is tasked with recruiting a team of Deadpool variants to save the multiverse, saves the little pooch and recruits him to the Deadpool Corps. The fact that Dogpool is in Deadpool 3 suggests to us that our theory on the Deadpool Corps wreaking havoc on the MCU might actually come true.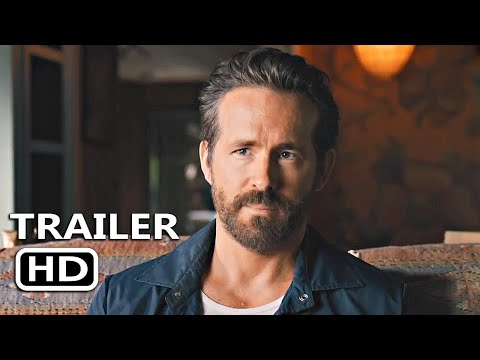 I, for one, am all for the chaos, especially if it means we get yet another MCU animal to add to the ever-growing list of cute critters in superhero movies. Step aside Goose! I've always been a dog person, anyway.
Speaking of Goose, here's Emma-Jane Betts's The Marvels review, so you can see what we think of the latest addition to our list of the Marvel movies in order (spoiler: it's great). You can also look ahead to Phase 6 to really step into the future, or stick with our ranking of the Marvel series if you'd rather keep things on the small screen.