As beloved as Wesley Snipes' turn as Blade was, the Day-Walker becoming an MCU character was, as Thanos would say, inevitable. Moonlight and House of Cards star Mahershala Ali will be playing Blade in his MCU debut, with the character not only becoming part of a huge cinematic universe, but also fronting his own Marvel movie.
The vampire movie is being directed by Yann Demange — and according to the Film and Television Industry Alliance's official database, it's set to start filming on May 1 2o23 across Atlanta and New Orleans.
This is good news for the MCU Blade release date, which is currently set for September 6, 2024. The superhero movie was initially meant to start shooting back in October 2022, but faced a slew of difficulties like its original director (Bassam Tariq) dropping out, and Ali reportedly being unhappy about the state of the film — which is said to have led to script rewrites.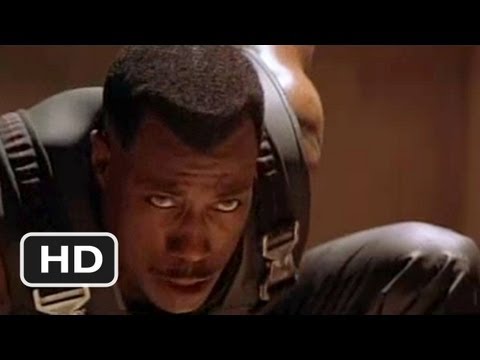 Now that things are back on track, let's hope that Blade ends up being a pivotal part of Marvel's Phase 5. Meanwhile, to stay on top of Phase 5, be sure to watch Ant-Man 3 and keep an eye out for other new movies coming out this year, with the Guardians of the Galaxy Vol 3. release date and The Marvels release date both set for 2023.