Iron Man may be gone from the MCU, but Riri 'Ironheart' Williams is set to keep Tony Stark's legacy alive. Debuting in Marvel movie Black Panther: Wakanda Forever, the MCU character has her own TV series in the works, and the studio almost put a fine point on her influences.
In an interview with The Direct, Dominique Thorne, who plays Riri, explained a cut scene had her bonding with Shuri just like Tony did with Ho Yensen in 2008. "A lot of those moments in the cave were definitely strong, relationship-building moments for Shuri and I," she says. "This was, in that cave, sort of the first time that they're both realizing, 'Oh, you speak my language. OK, I don't have to alter myself. I don't have to tone it down. We can just get straight to the meat of the problem'."
Thorne notes their "shared brilliance" in the action movie, that puts them in Namor and Talokan's good graces. This grants space for them to gather materials and build their escape route, not unlike Tony all those years ago.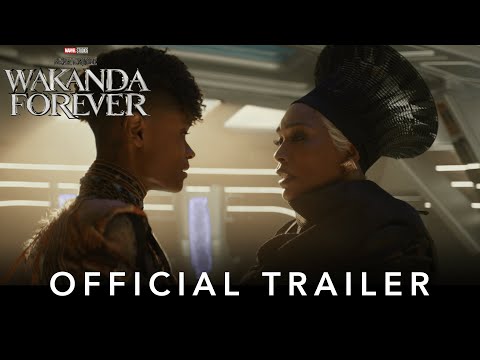 "The two of them are work-shopping there, working on this thing for them that they say they'll give them in exchange for their life," she recalls. "All the while, sort of siphoning off materials and supplies to rig their own distraction and get out of there."
For whatever reason, this was all cut from the MCU movie. Perhaps because it overlaps with ideas in the Ironheart Marvel series, or maybe just for time – Black Panther 2 is nearly three hours already . Some audio got into the final cut, and the actors got to delve even deeper into their heroes, so it wasn't a complete waste.
We'll have to see how Ironheart honours Tony when the Disney Plus sci-fi series arrives latter this year. Check our our guide to Marvel's Phase 5 for what new movies are on the board, and our Oscars predictions to see if Black Panther 2 has the chance at any gold.