The Marvel Cinematic Universe is gearing up for the new movie Guardians of the Galaxy Vol 3 in the best possible way. That is right; we are talking about promotional LEGO sets, folks! And not just any Marvel movie-themed LEGO set but one that includes the internet's new favourite MCU character – Baby Rocket.
The LEGO store now has a 330-piece set listed on its website of Baby Rocket's ship, with an adorable Baby Rocket and a fully grown racoon to pilot the vehicle. Fans can now pre-order the ship, which costs $34.99, for its release on April 1, 2023.
That means that you will have around about a month to get the set built before the superhero movie, Guardians of the Galaxy Vol 3, hits cinemas on May 5.
According to LEGO's website, not only will fans be able to have their own Baby Rocket with the set, but the "craft features an opening cockpit, adjustable landing gear and two stud shooters," too. Check out what the product looks like below:
Baby Rocket has been in the spotlight since he stole all our hearts in the first Guardians of the Galaxy Vol 3 trailer. While he is big eyes and the little fluffy figure is cuteness personified, Baby Rocket will also play an important part in the upcoming action movie.
Baby Rocket will show the origins of the beloved character, which has been part of Chris Pratt's Star-Lord crew since the first film in the franchise. He will also reveal the connection that Rocket (voiced by Bradley Cooper) has with the Marvel villain – the High Evolutionary (Chukwudi Iwuji ).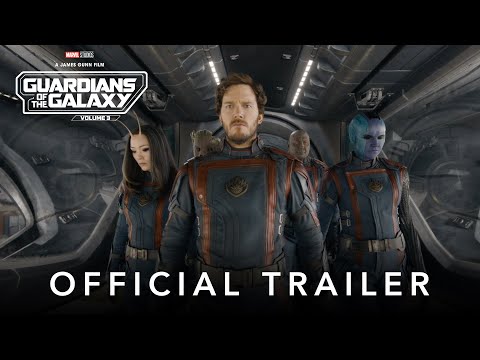 In short, Baby Rocket is a vital figure, and his ship is one all of us film fans and LEGO enthusiasts will want to have as part of our collections, period.
While we wait for the set to release, fans can look forward to the Marvel Phase 5 movie Ant-Man 3. Ant-Man and the Wasp: Quantumania hits theatres on February 17, 2023.
For more information about the 2023 movie, here is our Ant-Man and the Wasp: Quantumania review and breakdown of the Ant-Man cast.