What is the Malignant 2 release date? In 2021, James Wan, the man behind hit horror franchises such as The Conjuring and Insidious, shocked us all with the release of Malignant, one of the strangest films we've ever seen.
It's impossible to describe Malignant, to be honest, but needless to say, we thought it was one of the best horror movies we saw two years ago, and we're chomping at the bit for a sequel. In fact, we're so desperate for news that we've scoured the web to bring you all the news we could on this twin-tastic film.
Malignant 2 release date speculation
While there hasn't been ay official confirmation that Malignant 2 is in the works comments by Wan and the film's star Annabelle Wallis suggest a sequel could happen one day.
In an interview with GamesRadar, when asked if the horror could be made into a franchise, Wan shared how, despite Malignant standing alone as a full story, he always considers a wider world with his projects – hinting that he already has a direction in mind for Malignant 2.
"So, yes, Malignant could become a franchise, but I set out to just make this movie," Wan said. "Having said that, when I make one film, I do think of a bigger umbrella story. I'm always just telling a section of this bigger story."
During an interview in November 2021, star Annabelle Wallis also confirmed that "conversations" around Malignant 2 were happening.
Wan recently confirmed that, unfortunately, Malignant 2 isn't a priority in an interview with Screenrant. "Let me just say we have a lot of stuff going on right now. Malignant two is not necessarily at the top. But we're definitely keeping Akela [Cooper, who wrote Malignant] very busy, I can tell you that," he said.
So, if you are anxious for Gabriel's return, you're going to have to get your own "release the Synder cut" movement going and wait for Wan's schedule to clear up. While we wait for that to happen, we'll keep our ear to the ground for any updates.
Malignant 2 cast speculation
We'd be willing to bet money on the fact that Annabelle Wallis would return as Madison, Gabriel's twin in the Malignant 2 cast.
Similarly, Maddie Hasson, who plays Madison's adoptive sister, Sydney Lake, will probably be back to help once Gabriel tries to take over the back of Madison's head again. At the end of the first film, we also saw Madison reunited with her birth mother, Serena May, so Jean Louisa Kelly may be up to bat for Malignant 2 as well.
Speculative Malignant 2 cast list:
Annabelle Wallis as Madison
Maddie Hasson as Sydney
We'd also like to see Wan back in the director's chair. No offense to the later Saw and Conjuring films, but it's been proven time and time again that things go off the rails when he leaves a franchise. We will be sure to keep our eyes peeled for any new casting updates that may contribute to Malignant 2's future kill count.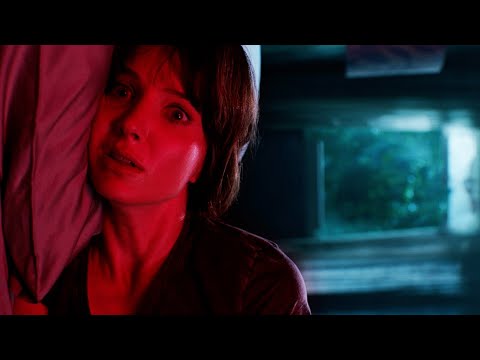 Malignant 2 plot speculation
Since the movie hasn't been officially confirmed yet, there isn't a synopsis for Malignant 2. However, thanks to the first film's gasp-worthy open ending and cast and crew statements, we know that Gabriel could be coming back for an all-new reign of terror.
We know that Gabriel's still alive, somewhere in Madison's mind, waiting to escape. We're not psychic, but it seems a pretty safe bet to say that if Malignant 2 does happen, Gabriel will escape and attempt to steal his sister's body once again.
What we'd like to see in a sequel is a film that explores the pair's symbiotic relationship and their dynamic with their newly discovered birth mother, Serena. It might also be fun to see Madison dealing with the legal fallout of Gabriel's murder spree or the possibility of her being put under surveillance again like she was as a child.
Considering how Wan has turned horror favorites into hit cinematic franchises such as The Conjuring and Insidious, it is safe to say that his plans for the plot of Malignant 2 will likely be a step in the right direction to another spooky cultural phenomenon.
While we wait on more Malignant news, check out our guides to Insidious 5 and Scream 6. If you're looking for something more long-form, we have a list of the best horror series, and don't forget to check out all the best streaming services
We also have a guide to all the new movies coming in 2023, including Barbie, Oppenheimer, and Aquaman 2. Finally, we have a list of the best movies ever made. Sorry Malignant didn't make the cut.