What happens at the end of Luther Fallen Sun? Idris Elba has got the Volvo out of the garage and dusted off his old grey coat to return as Detective John Luther, a DCI in London's Serious Crime Unit.
In the TV series, Luther investigated some of the most warped killers and criminals in the history of London, and he wasn't afraid to skirt the law to bring his target to justice. In his new movie, Luther Fallen Sun, Luther goes up against the most vicious criminal to date, a man who dreams of becoming a living nightmare.
Can the grizzled detective bring him to justice? Well, the detective movie's available to watch now on the streaming service Netflix, and we recommend you go watch it. But if you haven't got the nerve and still want to know what happened in the film, we've got you covered. Warning major spoilers or Luther: Fallen Sun's ending ahead.
Luther Fallen Sun ending explained
Before we get to Fallen Sun's ending, we just need to catch you up on a few key details. At the end of Luther season 5, John was arrested and sent to jail after it emerged he'd broken the law in the pursuit of justice. Fallen Sun reveals that this was no coincidence. It was actually the work of David Robey (Andy Serkis).
Robey is the killer John's hunting in Fallen Sun who uses bugged smart devices and computers to gather intelligence on his victims. Once he has, enough material Robey forces his victims to do terrible things for him before he finally kills them in horrible and exceedingly cruel ways.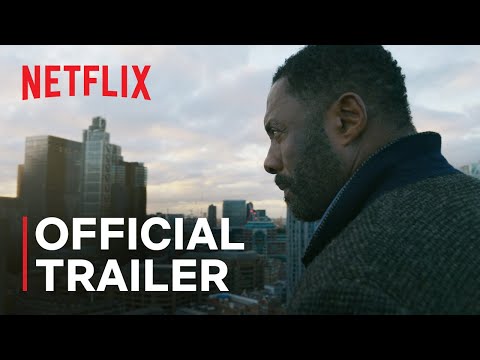 While he's exceptionally bright and possibly the most callous murderer John's ever faced, he's overconfident, and he makes his first mistake early in the film. He chooses to taunt John using a shortwave radio which broadcasts the screams of his victims into the former copper's cell. It's this that gives John the will to escape prison (with a little bit of help) and begin his hunt.
Right, you're all caught up. Let's get to the end. Following his escape, John has several close encounters with Robey, and it becomes clear the killer's plotting something bigger than simple murder. Desperate to stop Robey, John turns to DCI Odette Raine, who's been tasked with bringing Luther in.
While Raine's initially sceptical of John's claims, it eventually becomes clear to her that Luther's trying to help, and Robey makes his second mistake. He kidnaps Raine's daughter and attempts to blackmail her into killing John, but (after some sage words from Luther) she refuses.
Raine agrees to team up with Luther, and the pair head over to Robey's wife's hospital room. There they find Robey's wife, who's been badly burned (supposedly by Robey himself). She tells Luther and Raine about her husband's grand plan. Robey has been abducting women and men from across the world and plans on making the mythical red rooms real.
Robey's going to charge masochists and killers to watch him murder his victims, and he's doing so in Norway. As Raine and Luther make their way to Norway, John asks his old friend Schenk for a favour.
When they finally get to Robey's home, both are quickly captured, and the killer forces Raine to torture Luther for the enjoyment of his subscribers, threatening to murder her daughter if she refuses. While Raine acquiesces, Luther refuses, and he manages to scare Robey's audience into switching off by revealing that the police are tracking all of their IPs.
Robey's initially confident John's lying as the only person who could have told them about his home in Norway is his wife, and she'll soon be dead, killed by one of his blackmail victims. Unfortunately, Robey didn't bank on John asking Schenk to guard Robey's wife, and she's still perfectly safe.
Aware the game is up, Robey tries to run, and John follows. Raine, meanwhile, after a scuffle with one of Robey's henchmen, manages to finally free her daughter, although they're sealed in a burning vault. As Robey leaps into his car, John follows him, and the pair end up driving into a frozen lake, where the car sinks under the water.
As they struggle underwater, Robey manages to break free of John's grip and escape, but he cannot find the surface and dies floating in the lake where he hid the bodies of his other victims. John meanwhile grabs Robey's phone and unlocks the vault where Raine and her daughter are trapped.
Seemingly choosing to die, John accepts his fate, but he's rescued by divers and flown back to the UK. While it seems at first like John's going back to jail, Schenk appears in his hospital room and tells Luther this is a job offer. John's been recruited to an unnamed intelligence agency, and the adventure continues!
If you're a fan of Luther, check out our list of the best thriller movies. We've also got a list of all the new movies coming in 2023, including Oppenheimer, Barbie, and Aquaman 2.