Is it just me, or are movies getting longer and longer? We've already had some 3-hour long cuts in the past 12 months, from Avatar 2 to Christopher Nolan's Oppenheimer, but Killers of the Flower Moon has them both beat, with a total runtime of 3 hours and 26 minutes.
You'll have to carve out the better part of an afternoon to see Leonardo Di Caprio's latest collaboration with Martin Scorsese, but in a new interview, Scorsese revealed that the runtime of the new movie was originally even longer than it is now.
Speaking to The New Yorker, Scorsese, who is considered one of the best directors ever, admitted that his original script for the 2023 movie was so long, a table read from start to finish ended up taking four hours.
"Our script was over two hundred pages," he told the outlet. "One night we had a big reading: myself and Leo and Eric and my daughter, a number of people. The first two hours, we were moving along. The second two hours, boy, is this getting a little long in the tooth, as they say. It was just getting to be — we really ran out of energy in the story, and I wanted to tell more and more of the story, and I wanted to do more digressions, to go off in tangents, so to speak, what seem like tangents, but are not."
Killers of the Flower Moon, which is already being tipped as one of the best movies of the year, is based on the book of the same name. It chronicles a series of murders among the Osage Native American tribe, and the FBI's investigation into the killings.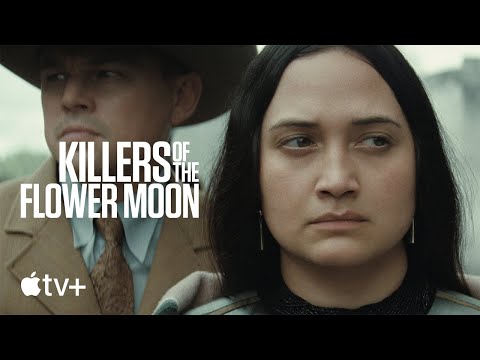 Clearly, there's a lot of ground to cover with this story, with Scorsese also telling the BFI's Sight and Sound magazine that his first draft of the screenplay would take four and a half hours to read, but it feels like the movie now is at its perfect length. Luke Hearfield, who we dispatched to Cannes to watch the film, awarded it a rare five stars in his Killers of the Flower Moon review for The Digital Fix.
Still, even with Scorsese's cuts, Killers of the Flower Moon remains one of the longest films DiCaprio has ever starred in. Titanic by comparison, which is one of DiCaprio's earlier roles, was 3 hours and 14 minutes long.
Perhaps Scorsese will release an extended cut of Killers of the Flower Moon one day. Either way, for now, the theatrical cut will be available to watch in cinemas from October 20. But if all this talk of Titanic has you thinking of James Cameron movies, here's our guide to Avatar 3.