Joaquin Phoenix is just looking out for us all. He knows that his new movie is a hell of a ride, and he wants to make sure that nobody overwhelms themselves before they head into the cinema to see Beau is Afraid.
In our Beau is Afraid review, our critic Fiona Underhill wrote that the film is not among the best movies of Phoenix's storied career, but it's certainly one that deals in the surreal and the chaotic.
Phoenix plays the anxious title character, who is forced to take on his biggest fears on a Kafkaesque journey home. It's directed by Ari Aster, who has given us some of the best horror movies of recent years in Hereditary and Midsommar, so there's plenty of darkness afoot.
As for Phoenix himself, he's troubled by the fact he heard about somebody planning to take magic mushrooms before diving into the surreal world of the movie. He told Fandango he doesn't advise this course of action. At all.
"I was told from someone in college that there was this college thread amongst friends, a challenge they were going to take mushrooms and go see this movie," said Phoenix. "And I just wanted to make a public service announcement and say do not take mushrooms and go see this fucking movie. But, if you do it, film yourself. But don't do it."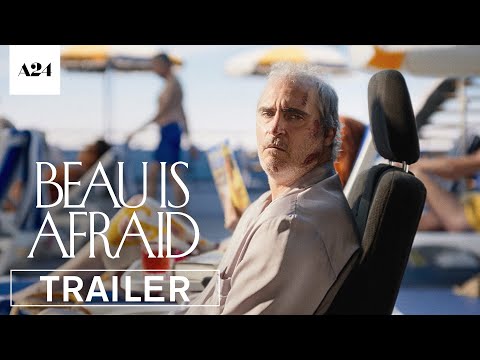 It sounds like Beau is Afraid is quite the adventure for anybody, whether you've been imbibing illicit substances or not. If you're keen to find out what happens, or just need to make sense of it all, you can read our Beau is Afraid ending explained.
Or for more of the 2023 movies worth getting excited about, check out our guides to the Guardians of the Galaxy Vol 3 release date, the Barbie movie release date, and The Meg 2 release date. Or, for what Phoenix is up to next, find out about the Joker 2 release date.