Jason Momoa and Dave Bautista are a pair of big, friendly giants who have been friends for some time – working together on sci-fi series See and science fiction movie Dune. For several years now, they have had the notion that they want to make a buddy cop movie together – and it looks like that may finally come to fruition.
Blue Beetle director Ángel Manuel Soto has been attached to a script called The Wrecking Crew, according to The Wrap. It's described as a 'buddy action movie,' and we cannot yet confirm if cops are definitely involved or not. Jason Momoa and Dave Bautista had the idea for the movie in 2021, and the script was written prior to the writers or actors' strikes.
In 2021, Momoa told James Corden; "[Bautista] literally texted me four days ago, going, 'We need to do a buddy cop film. We love each other. We are on See and Dune together.' And I said, 'Absolutely.' And he said, 'Let's do it in Hawaii.' And I said, 'Let's do it. I have an idea.' So it's off to the races now. We're doing it."
Momoa continued; "It sells itself, bro. Dave loves wearing Speedos. I love wearing board shorts. And both of us with our shirts off. He'll be grumpy and I'll be charming. Boom. It sells itself, bro. I have the hair. He doesn't have hair. We cover all the demographics." We'll be honest, Jason Momoa, we are completely sold. Consider us onboard (hopefully a surfboard).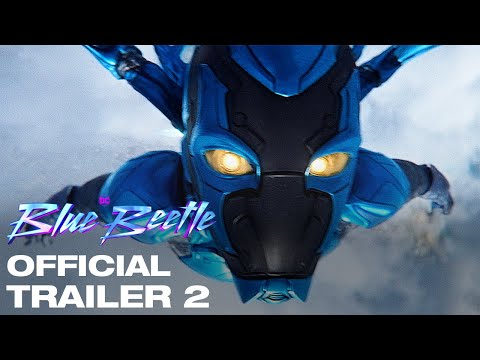 Before Blue Beetle, Soto directed Charm City Kings, which is kind of an independent, low-budget Fast and Furious about dirt-bike street racers in Baltimore. He is also attached to a Transformers spin-off movie.
Check out our guide to the best Dave Bautista movies. And be sure to find out what we thought of Ángel Manuel Soto's latest movie in our Blue Beetle review. Check out our guides to the best action movies and best science fiction movies.