The ever-dashing Pierce Brosnan has explained how he took inspiration from Roger Moore and Sean Connery to create his own take on James Bond. The James Bond movies are, for many, the definitive spy movies.
Initially adapted from the novels written by author Ian Fleming, over the course of half a century, the action movies have given audiences thrills, romance, humour, and a string of excellent performances from the various leading actors. From Sean Connery to Daniel Craig, the role of James Bond himself has been passed on from actor to actor, like a family heirloom.
Craig himself recently concluded his stint as the secret agent, and the search to find the next actor to take on the mantle has begun. Whoever is chosen to be the latest 007 will likely want to take the time to listen to Pierce Brosnan because he has explained how he found the inspiration for his own take on the character.
Speaking to GQ, the DC movie actor said that he combined influence from two of the best Bonds – Roger Moore and Sean Connery – to create his version of the super spy. He said "For me it was trying to walk a line between Roger [Moore] and Sean Connery. And, not being shy of taking from their work. I was so enamoured by Sean Connery who I'd seen as a boy of 11 years of age in Goldfinger, and I watched him transcend the heady heights of being Bond and creating such an iconic character."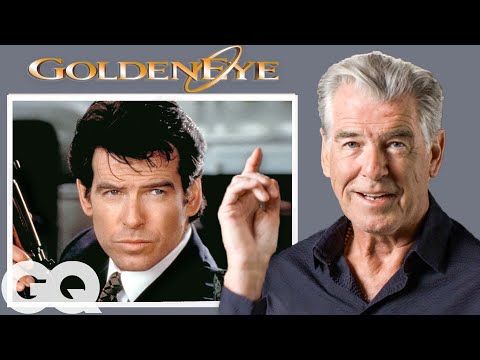 He continued "Then came Roger [Moore], and I watched Roger portray the character. So I took from both men really. I allowed myself the grace to try and get the sense of humour that both men brought to the part."
In studying the performances that had come before him and allowing himself to not take the part too seriously (with all the humour that can be found in the movie series) Brosnan was able to bring a new but decidedly familiar Bond, who maintained continuity with what had come before while still being fresh and exciting. Whoever emerges as the next James Bond could do a lot worse than following that approach, too.
Brosnan starred in some of the best movies in the Bond series like GoldenEye (which helped to revive interest in the franchise) as well as the grossly underrated The World Is Not Enough.
For more movie-mania, check out our guide to every major new movie in 2023. Or, do some genre-hopping and take a look at our guide to the best science fiction movies and the best fantasy movies.