James Bond is one of the most beloved movie franchises around, having captured fans' hearts for decades with sleek spies and shaken martinis. However, not everyone has fond memories of the spy movies and the massive public following. Denise Richards has shared how the backlash she got during the James Bond movie, The World is Not Enough, was "very difficult".
In the '90s movie, The World is Not Enough, Richards played the role of Dr Christmas Jones – a nuclear physicist who meets Pierce Brosnan's agent 007. In the action movie, Richard's character meets Bond while wearing a tank top and shorts – leading many to criticise the star for not fitting what they deem a nuclear physicist should look like.
The number of comments strangely fixated on her appearance not matching the stereotypical image of a female scientist were so great it even caused Richards to cry in her hotel room during the film's promotion.
"When I got a lot of flack, I said, 'Ok. I'm playing a Bond Girl; it's tongue in cheek.' If I was really wearing a lab coat and doing all of that, then people would say, 'Why isn't she a Bond Girl?,'" Richards said during an interview on the Spyhards Podcast. "It was very hard when that movie came out, because I did get a lot of flack for it, and it was not easy for me with the magnitude of the press that I did."
"To go out there, knowing people were making fun of me, that was the first time in my career that I had to deal with something like that, and it was very very difficult for me. I just had to put a smile on my face and go out and do talk shows, and then travel the world. I would go to my hotel and cry because in the reviews they were making fun of me and saying stuff. It was very very difficult," she continued.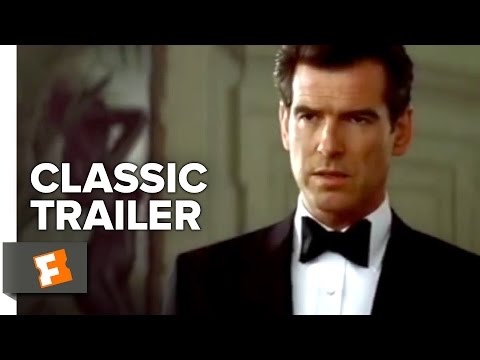 While the story is heart-breaking, Richards did reassure fans that despite the tough experience, she doesn't regret being cast in the thriller movie. The World is Not Enough allowed the actor to work with the likes of Brosnan, Sophie Marceau, and Dame Judi Dench. Similarly, Richards pointed out that when it comes to massive franchises, it is impossible to please everyone.
"You know, it's a Bond Girl, and I did get a lot of shit for it. But if I didn't do that, I would have gotten a little bit of crap for that too," she said. "So, you know that's what movies are. I remember movies as being fantasy, as an escape. So let's escape, and have fun, and have a fantasy. That's how I look at it."
For more action, here is our guide on how to watch all the Fast and Furious movies in order. Or, if you are after upcoming releases, here are all the new movies heading our way in 2023.