Is Winona Ryder in Beetlejuice 2? Here's everything we know about the potential return of our favorite Beetlejuice characters for the upcoming sequel.
Finally, after literal decades of waiting, a sequel to one of the best '80s movies is coming as Tim Burton returns for more Beetlejuice. The Beetlejuice 2 release date is scheduled for September 2024, and production on the new movie has now commenced. Exciting times if you love Gothic-horror-fantasy-comedy movies.
This all means the Beetlejuice 2 cast is firming up with Netflix series star Jenna Ortega as a newcomer alongside Willem Dafoe and the return of Michael Keaton. But what about other original Beetlejuice cast members? Is Winona Ryder back for the Beetlejuice sequel?
Will Winona Ryder be in Beetlejuice 2?
Winona Ryder has officially been confirmed as part of the Beetlejuice 2 cast. She will return as Lydia Deetz, while Ortega will be playing her daughter, currently unnamed.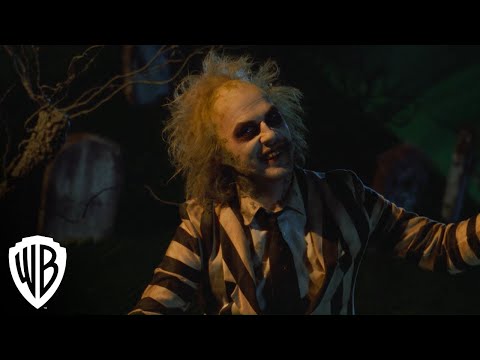 Ryder will have a leading role in the story of Beetlejuice 2, just as she was integral to the first movie too. However, that's all we know for now, as the plot details for the movie are currently being kept under strict lock and key.
If we were to speculate, we'd guess that Lydia Deetz's daughter will be tricked into summoning Beetlejuice once again, with plenty of mischief and chaos to follow.
That's it for now on Winona Ryder's role in Beetlejuice 2. For more on the movie, take a look at our guide to if Johnny Depp is in Beetlejuice 2. Or, take a look at our picks for the best Tim Burton movies before moving on to our best movies of all time list.