What is the Red Door in Insidious 5? The demons of The Further are a crucial part of the Insidious movies, and we see their evil manifest itself once again in Insidious 5. After all, a horror movie needs its horrors.
The latest Insidious chiller is subtitled The Red Door, referring to an image we have seen many times throughout the new movies in the series, ever since the first Insidious became one of the best horror movies of the 2010s. With the Insidious 5 release date now here, it's time to explore that door and what lies beyond it.
So what is the Red Door in Insidious 5? Keep on reading to find out all about it, and we'd advise you to get a set of keys ready. You're gonna want to lock this one behind you.
What is the Red Door in Insidious 5?
The Red Door is a gateway to the deeper reaches of The Further, where the really nasty ghouls and tortured souls live. It should probably stay closed, to be honest.
We first saw the Red Door way back in the first of the Insidious movies, and it has popped up continuously ever since. It's a pivotal moment when characters pass through it, as they then venture deeper into The Further and expose themselves to the best movie villains the other realm has to offer.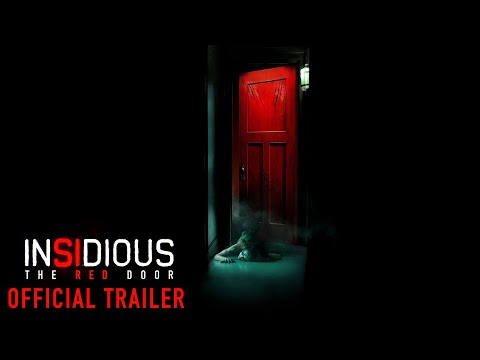 The door has taken many forms across the different movies, but there's never anything good on the other side. Sometimes it's the lair of the Lipstick-Face Demon, sometimes it's Parker Crane's childhood bedroom, and sometimes it's a hidden floor of an apartment building. Either way, keep it closed.
For more on this franchise, check out our Insidious 5 review and learn about everyone who dies in Insidious 5. Alternatively, read our guide to the events of the Insidious 5 ending or our Insidious 5 cast and character breakdown.
Elsewhere from the best movies in the horror world, find out why shark movies are a nightmare to get right and learn which iconic horror movie character was spotted in Succession. Meanwhile, we've got a detailed guide to the Saw 10 release date to prepare for the latest journey to the torture chamber.