The first Indiana Jones 5 reviews are here, and it's not looking so good. The Indiana Jones 5 release date will mark Harrison Ford's retirement from the franchise, something we're still not sure we're ready for, but alas.
Appraisal of the new movie has been mixed. The Hollywood Reporter's David Rooney enjoyed the film but wrote that it's hindered by " how glaringly fake so much of it looks." Indiewire's David Ehrlich blithely writes that "some relics are better left where and when they belong", while Richard Lawson of Vanity Fair says, "something in the calculations is off."
Ooft, the latest Indiana Jones movie sounds like it might have been one installment too far for the franchise. The last adventure movie, Indiana Jones and the Kingdom of the Crystal Skull wasn't exactly showered with praise, and so far, Dial of Destiny sounds like it might be worse. Dial of Destiny has opened to 50% on Rotten Tomatoes, compared to the current 77% on Crystal Skull.
This sequel marks a departure from previous films because James Mangold is directing, taking over from Steven Spielberg. Mangold knows how to make pleasing action movies, considering his work on Logan and 3:10 to Yuma, but stepping into Spielberg's shoes is better said than done.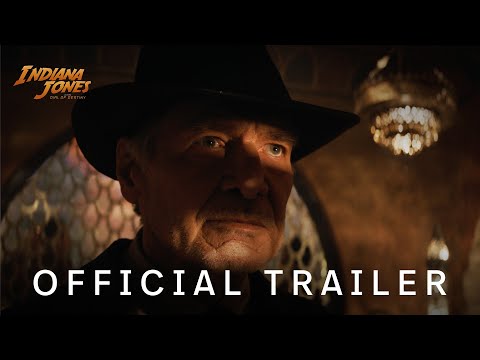 Ford was at the premiere at Cannes Film Festival 2023, where he reportedly got quite emotional during a standing ovation. No doubt it's finally hitting him that Indy's punched his last Nazi and hung up his whip for the last time. Alas, maybe it's about time.
All the other Indiana Jones movies are coming to Disney Plus at the end of May. Check out our lists of the best Steven Spielberg movies and best superhero movies for more big screen greatness. We have a best movies list too, to give you more classics.