It's July 4, and oh boy do we have a great way to celebrate. And, fittingly, it has everything to do with Independence Day. We probably don't need to tell you what Independence Day is, most people have seen one of the best alien movies more than once.
But, if you need a refresher, the science-fiction film (which received a horrible 2016 sequel that made us want to ban any and all new movies) follows the invasion of an alien species that seeks to take over Earth.
A few of your picks for the best actors of all time may have shown up in its credits: Kill Bill's Vivica A. Fox, Jurassic Park's Jeff Goldblum, and Will Smith at the height of his rising star. And who can forget Bill Pullman's epic Independence Day speech?
Pullman, who played the US President in the movie, gave a rousing speech to soldiers in the 1996 film ahead of its epic climax, talking about how humans can no longer afford to be "consumed by our petty differences anymore". You can watch the clip below.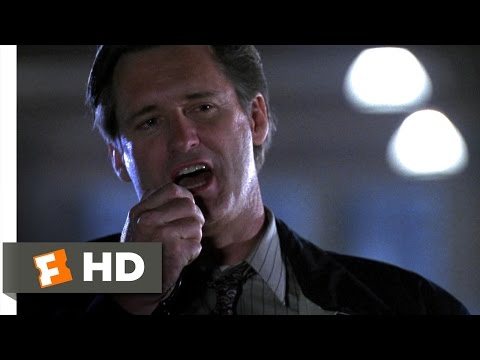 His moment to shine is gripping, motivational, and a big moment for the demoralized characters in the crowd hearing him speak. Now, that's a good way to celebrate the holiday. Spin up Independence Day on the best streaming services (it's currently on STARZ) or dig out your dusty DVD copy, sit back, and relax.
When you're finished rewatching it or seeing it for the first time (lucky you), check out the other best science-fiction movies, the best movies of all time, or the Alien timeline for more extra-terrestrial adventures. We've also got a list of all the new anime coming soon so you can keep track of what the best anime series are. Use that vacation time well.