How did Logan Roy die in Succession? Well, it's finally happened after three seasons worth of scheming, plotting, and swearing Logan Roy (Brian Cox) has shuffled off this mortal coil and made his way to the board room in the sky (or maybe he's somewhere a bit hotter)?
We shouldn't be too surprised. Succession didn't become one of the best TV series ever made by playing it safe; we just didn't expect Logan to die so close to the Succession season 4 release date. Still, the show is called Succession, so this was always on the cards. The question now, though, is, 'How did Logan Roy die?'. Well, here's everything we know about his death.
How did Logan Roy die in Succession?
Logan Roy died onboard the Waystar Royco corporate jet. The exact cause of his death is unknown, but Tom told Kendall and Roman that Logan was struggling to breathe and then collapsed in the bathroom.
Even Brian Cox isn't sure exactly what killed Logan, explaining on the Succession podcast that he didn't know if it was a heart attack or stroke that finally finished off the Roy patriarch.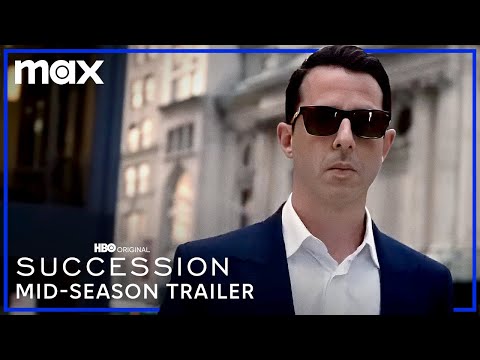 Is Logan Roy really dead?
It says something about Logan Roy's character that we have to answer this question, but the cruel CEO has got form when it comes to playing dirty tricks on his kids. Still, it's pretty clear that Logan really is dead.
While we didn't see it happen, Roman went to see his dad's body before he was taken off the plane, and the kids confirmed he really was gone.
Why did the Succession writers kill off Logan Roy?
The Succession writers had to kill Logan off so we could finally learn who would succeed him and take over Waystar Royco. Speaking on the official Succession Podcast, Succession creator Jesse Armstrong explained why this always had to happen.
"He was always going to die. It felt like that had to happen," Armstrong explained. "That was always coded into it once we decided it would be the final season. Occasionally, when I was going crazy about what the end would be, I would think most tragedies end with the death at the end, and we go back and look at that as a shape. But it really was this feeling of wanting to see how they would cope afterwards that was the prevailing one."
What happens now Logan Roy is dead?
Honestly, we don't know. The Succession trailer for the last seven episodes makes it look like chaos will reign following Logan's death, with various groups plotting and scheming to take over Waystar Royco.
The biggest threat is probably Lukas Matsson (Alexander Skarsgård), who was planning on buying Royco. In the teaser, he can be seen telling Roman and Kendall that after Logan's death, this is a "parts sale", which suggests he smells blood in the water and wants to tear Royco apart.
If you love Succession, then check out our guide to the Succession cast. We've also got a list of the best drama series ever made and articles breaking down everything you need to know about the Severance season 2 release date and the House of the Dragon season 2 release date.