If you told me five years ago we'd be getting a Hocus Pocus trilogy, I'd say there's about as much chance of that as there is of us getting an Enchanted sequel. Well, both of those things have now happened, with the president of Walt Disney Studios Motion Picture Production confirming a Hocus Pocus 3 was happening during an interview with the New York Times.
Hocus Pocus 2 acted as a direct follow-up to the beloved '90s movie, reuniting Bette Midler, Sarah Jessica-Parker, and Kathy Najimy as the Sanderson Sisters alongside a host of all-new cast members.
The Disney Plus movie proved to be a hit on the streaming service, with 2.7 billion minutes viewed on its opening weekend. So it's clear to see why the House of Mouse is keen on continuing the story.
Starring Whitney Peak as Becca, the Disney Halloween movie gave plenty of scope for a third outing, as it transpired that Becca was also a witch herself. So, we can expect this follow-up Disney movie to carry on Becca's witchy journey — although we wouldn't rule out another return from our favorite movie villains, either.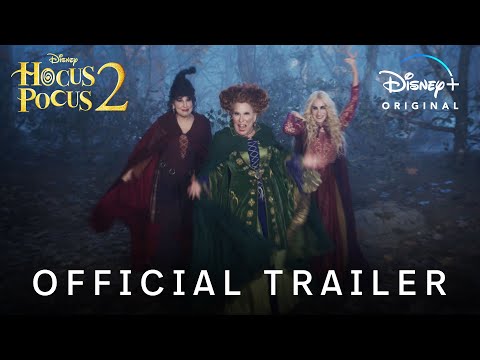 Midler, who plays Winnie Sanderson, has already made it clear she'd be down for a Hocus Pocus 3. "I'd love to have a franchise — especially a character I love playing," she said to Entertainment Weekly.
"If there was a third one, of course I'd sign on, but I don't know how. I can't imagine what the story would be, but I love Winifred, Sarah, Mary and our relationship. It's good for women. We stick together through hell and high water, but we do cause mayhem, and not many women cause that much mayhem."
To keep tabs on any future mayhem, check out our article on the Hocus Pocus 3 release date, which, like all our guides on new movies, we'll be continuing to update as and when more information comes to light. Or, check out some more cult classics from our list of the best movies of all time.