There's a new movie in the works for Hellboy, just a few years after Stranger Things cast member David Harbour played the crimson antihero in a poorly-received 2019 action movie.
Created by Mike Mignola for Dark Horse Comics in 1993, the character is a half-human-half-demon summoned from hell by Nazis before being taken in by Allied troops.
Guillermo del Toro directed the first two superhero movies in the franchise in 2004 and 2008, before horror movie expert Neil Marshall took the helm of the disappointing reboot.
There might just be a new lease of life for Hellboy now, though, as Millennium Media is shopping a new project around the European Film Market in Berlin, according to Deadline.
The Hellboy movie plot will adapt the story The Crooked Man, which came out in comic book form in 2008 and follows Hellboy investigating a community haunted by witches in the 1950s.
But there's a new detail that should get Hellboy fans excited for the reboot – Mike Mignola is writing the script. The Hellboy creator has ceded control for each of the three previous movies but is now, Thanos-style, choosing to take the reins himself.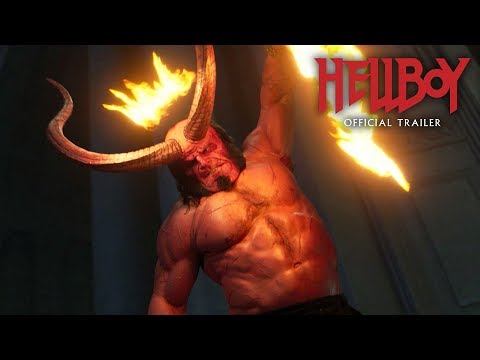 Jeffrey Greenstein, the president of Millenium Media, said that Mignola "will finally shepherd an authentic version of his stories and characters in film form".
Brian Taylor has been tapped to direct the new adventure movie, having previously made Jason Statham thriller movie Crank with directing partner Mark Neveldine and gone solo with the Nicolas Cage movie Mom and Dad.
There's likely quite a while to wait until the new Hellboy movie arrives, but there's plenty to be excited about in the near future with the Barbie movie release date and Oppenheimer release date on the horizon.