The wonderful world of Harry Potter is full of clues and Easter eggs to sink your teeth into — but you probably missed a quick reference to Newt Scamander, the lead of the Fantastic Beasts movies, in The Prisoner of Azkaban.
The third Harry Potter movie was made 12 years before Eddie Redmayne took on the role in Fantastic Beasts and Where to Find Them. Still, the Harry Potter character's name was first seen in a textbook in Harry Potter and the Sorcerer's Stone.
This is a well-known fact, as Fantastic Beasts and Where To Find Them is part of Hogwarts' Care of Magical Creatures class. But, we wouldn't blame you if you missed Newt (sort of) making a cameo appearance in the best fantasy movie in the series — Harry Potter and the Prisoner of Azkaban.
It's literally impossible for the author to have intended this, as Newt's character wasn't fully realized until years later, but, after Fred and George give Harry the Maurauders' Map, Newt Scamander's name is both visible and moving. Based on how the map works, this suggests that Newt visited Hogwarts sometime between 1993 and 1994.
While this Easter egg wasn't intentional or significant at the time, it means that a crossover in the future Harry Potter TV series or any kind of new movie is definitely feasible.
But how can they explain Scamander's appearance in 1993? The most obvious answer is Buckbeack. After the hippogriff attacks Malfoy, he is sentenced to death by the Committee of the Disposal of Dangerous Creatures.
As a magizoologist, it makes sense that Scamander would be intimately involved in a process like this — but we can't imagine him agreeing with Buckbeak's execution. If Buckbeak is the reason he's there, we like to think Newt would be pleading his case to the Ministry.
An alternative reason for Newt's visit could be Professor Remus Lupin. Throughout his professorship, Remus tries to keep his status as a werewolf under wraps. Additionally, in Harry Potter canon, it's established that Newt is the person who introduced the Werewolf Register.
The Register is a list of all werewolves in Great Britain, so if Remus is showing signs of being a werewolf, it makes sense that someone (probably Severus Snape) would've reported it to the Ministry and have them investigate.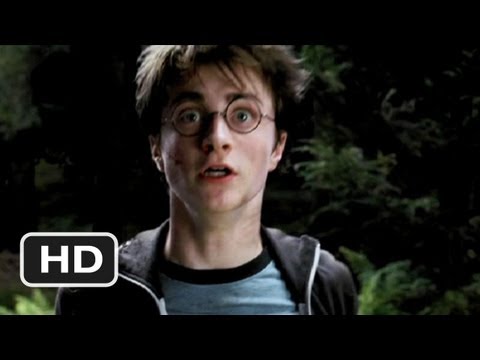 Or, quite simply, Remus is already on the Werewolf Register. Either way, as with Buckbeak, we imagine Newt would perhaps be more empathetic than others in the Ministry.
When looking at the Harry Potter movies in order, The Prisoner of Azkaban is the best movie for Newt's mention, because it makes the most sense plot-wise. So, in that respect, we got lucky. Let the retconning commence!
For more on the wizarding world, check out our guides to Harry Potter and the Cursed Child, the Harry Potter cast, the best Harry Potter villains, and the biggest Harry Potter plot holes.