The Harry Potter movie franchise just got a big, disappointing update after Eddie Redmayne spoke about Fantastic Beasts 4. After concluding well over a decade ago, the Harry Potter movie series temporarily came the an end.
However, before too long audiences were transported back to the Wizarding World with a new prequel series based on the adventures of magizoologist Newt Scamander. These new fantasy movies were expected to focus on Newt's story as he travelled around the globe searching for rare and magical animals, documenting them in his book called 'Fantastic Beasts and Where to Find Them' which would go on to become a textbook at Hogwarts.
Now, after the release of Fantastic Beasts 3 its clear that the story has gone in an entirely different direction. Instead of focussing on Newt, the Fantastic Beasts adventure movies have acted as an increasingly convoluted origin story for Gellert Grindelwald and Professor Dumbledore. Amid negative reviews from critics and diminishing box-office returns, the future of the the Fantastic Beasts movies has come into doubt.
Now, Eddie Redmayne – who plays Newt Scamander – has seemingly confirmed that Fantastic Beasts 4 has been cancelled, and that the Fantastic Beasts movies are done. Speaking with NME, the actor was asked about the status of Fantastic Beasts 4. He said "I mean, at the moment, there's nothing that I'm aware of. So, as I'm aware, it's not something that's on the cards."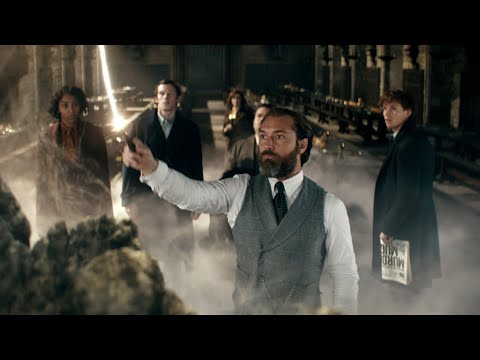 His reflection that Fantastic Beasts 4 is not "on the cards" is a clear and definitive answer, and seems to indicate that the prequel series is officially done. This comes despite the fact that the Fantastic Beasts movies were intended as a 5-movie series, and that Fantastic Beasts 3 concluded with lots of unanswered questions.
If the Fantastic Beasts movies are well and truly over, then attention will begin to turn to what could be next in the Wizarding World franchise, whether that's as a TV series or a movie adaption of The Cursed Child. As it stands Warner Bros.' plans are still uncertain, but it's clear that the studio believes there still a lot of commercial potential locked into the Harry Potter world.
For more movie magic, check out our picks for the best movies of all time as well as our guide for every major new movie in 2023. Or, stick with Harry Potter and check out our guide to the Harry Potter cast.