Guardians of the Galaxy 3 is finally here, and it's already being described as one of the best movies in the MCU. Acting as the conclusion to the trilogy of Guardians of the Galaxy movies, Vol 3 is a send-off to its cast and characters as filmmaker James Gunn leaves Marvel for pastures new.
As Gunn has said himself, the new movie places Rocket Racoon front and centre, explaining his backstory and adding context to his personality and behaviour in the previous two Marvel movies in the trilogy. While looking into his past (very mild spoilers ahead!) Guardians of the Galaxy 3 includes a flashback to Rocket's time as a much younger racoon.
Cute, right? Well yes: but also very sad. As it turns out, the Guardians of the Galaxy cast member who voices young Rocket is also one of the main members of the team. James Gunn confirmed as much himself, while spilling the beans on other behind-the-scenes secrets about the movie.
When asked if Bradley Cooper, who voices adult Rocket, was behind the voice for young Rocket too, Gunn said: "No (Noa Raskin is baby Rocket,
[Sean Gunn] is Young Rocket)."
Sean Gunn is the filmmaker's brother who also stars as Kraglin, who joined the Guardians following the death of Yondu in Guardians of the Galaxy 2. Kraglin has had a small (but increasingly important) role in each of the movies, giving Sean Gunn the chance to show off his talents. Apparently, those talents also include voice work.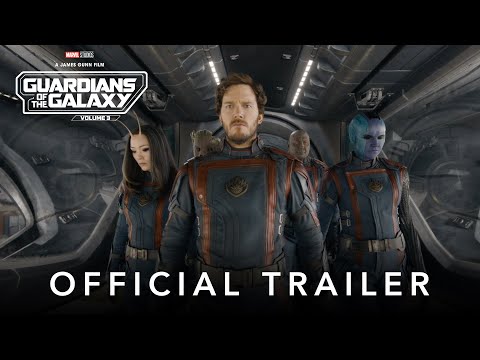 Elsewhere, Gunn confirmed a Guardians cast member would be appearing in his new movie Superman Legacy. No secrets are safe in the hands of Gunn, apparently.
For more, check out our Guardians of the Galaxy 3 review, and our guide to the potential Guardians of the Galaxy 4 release date. You can also learn more about the MCU character Adam Warlock, and find out why we think the High Evolutionary is the most detestable Marvel villain ever.