Gladiator is now streaming on Netflix, and it isn't a movie you want to miss. Directed by Ridley Scott, the man behind films like Blade Runner, Alien, and Thelma & Louise, Gladiator is a historical epic taking place in 180 AD.
Gladiator follows Maximus (Russell Crowe), a former Roman General who seeks revenge against Emperor Commodus (Joaquin Phoenix) after the corrupt leader strips him of his ranking and forces him to fight to the death as a gladiator. If that sounds good, it's because it is – Gladiator is literally one of the best movies of the 21st Century.
When it was released in 2000, Gladiator proved popular with audiences, becoming the second highest-grossing movie of the year. Furthermore, it won five Academy Awards, including Best Picture and Best Actor for Crowe, cementing its status as one of the best films of the year. Gladiator's popularity among audiences and awards bodies alike suggests it has the makings to be one of the best Netflix movies on the streaming service.
We already know there's a new movie set in Rome on the way, with the Gladiator 2 release date currently tipped for November 22, 2024. While Crowe won't be returning for the sequel, Scott is returning as director and bringing some of the best actors of all time along with him, including Paul Mescal, Pedro Pascal, Denzel Washington, and Barry Keoghan, to name a few.
But what did critics think of the first movie? With an 80% 'Fresh' rating on review aggregator Rotten Tomatoes, it's evident that critics at the time saw Gladiator as one of the best '2ooos movies overall — and here's what some of them said at the time.
Marc Lee of The Telegraph described it as "monumental movie-making: visually thrilling, technically astonishing, and emotionally engaging," while The Hollywood Reporter's Kirk Honeycutt wrote that "Russell Crowe solidly anchors this epic-scale gladiator movie."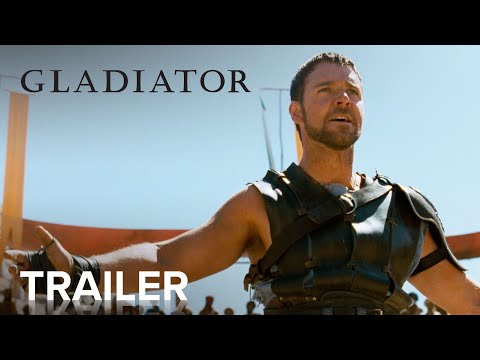 Countless critics were full of praise for Cr0we, in fact, with The Guardian's Peter Bradshaw noting that he is "very persuasive as the superman of the Colosseum." At the same time, the Evening Standard's Alexander Walker expressed similar sentiments, declaring that "in Russell Crowe, Scott has found an actor who can carry this movie the way Atlas was supposed to carry the globe of the world on his back — in Crowe's case, without stooping."
So, while you wait for the epic sequel, there's been no better time to return to the story that started it all. And once you're done with Gladiator, be sure to check out everything else new on Netflix or all the best Netflix series. Or, if you're more concerned about the next epic blockbuster, here's what we know about Avatar 3.