This article contains spoilers for Ginny and Georgia season 2. Ginny and Georgia season 2 has just come to an end, but a major surprise romance for Ginny and Georgia season 3 is already being teased. Ginny and Georgia is the hit new Netflix series which, much like the classic TV series Gilmore Girls, explores the relationship between a young mother and her teenage daughter.
The drama series follows the 15 year old (but mature) Ginny and her 30 year old energetic mother Georgia, as they navigate a complex relationship with each other amid a backdrop of romance and betrayal and comedy. All the usual, then.
Ginny and Georgia season 2 made its premiere on the streaming service on January 5th, and plenty of fans have already binged the entirety of the dramatic comedy series. In season 2, Georgia and Paul get married, Ginny and Marcus reunite, and Georgia even gets arrested as her murderous past looks to have finally caught up with her. This leaves Ginny and Georgia season 3 looking like it could be huge for the future of the characters.
Now, the creator of Ginny and Georgia – Sarah Lampert – has spoken about Ginny and Georgia season 2 and what we might expect from Ginny and Georgia season 3, including teasing some fascinating romantic pairings. In a conversation with TV Line, Lampert said "There aren't as many Joe/Georgia scenes in Season 2, but what I love about Joe in Season 2 is we kind of get a little dirtier with him in the sense of we're peeling back the layers, we're seeing a different side of him."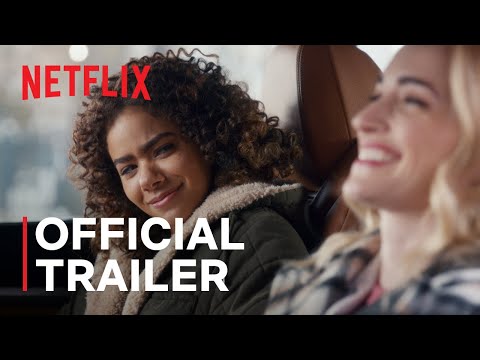 She continued "Even though they're not right for each other right at this minute, [and] she is very much in love with Paul, [Georgia and Joe] are a lot more alike than you know… What happens in Episodes 8, 9 and 10 between Joe, Cynthia and Georgia plays a huge role in Season 3. Plot-wise, we are laying seeds that you won't realize were laid until we get a Season 3."
In saying that Georgia and Joe aren't right for each other "at this minute" and that they're "a lot more alike than you know" it sounds very much like Lampert is hinting that the pair could end up together in Ginny and Georgia season 3 or beyond. The only issue is that, as it stands, Ginny and Georgia season 3 hasn't been greenlit. Hopefully that will happen soon, and we might get to see this new romantic pairing.
For more on Ginny and Georgia, take a look at our guide to the Ginny and Georgia season 2 ending explained. Or, learn more about the Gilmore Girls cast.