Jason Blum knows a thing or two about making a bucketload of money from horror movies, doesn't he? His latest venture, the long-awaited Five Nights at Freddy's movie, has already annihilated its opposition at the box office after a monster opening weekend… and it's only just begun its killing spree.
Fans have been waiting for the Five Nights at Freddy's movie since 2015, and they have turned up in their droves to make the film one of the most successful new movies of the year with global returns of $130 million. According to Variety, that figure puts FNAF hot on the heels of some of the biggest and best horror movies of the last few years when it comes to the box office, and it's safe to say Michael Myers will be quaking in his boiler suit right now.
In a mere three days, the FNAF movie cast can celebrate the fact they have overtaken Halloween Ends ($104 million) and will inevitably surpass the $133 million earned by Halloween Kills. Impressive stuff, especially considering the Halloween movies have such a long history, and the legendary Jamie Lee Curtis returned for another showdown with her masked nemesis for the recent trilogy.
Domestically, FNAF raked in $78 million, which makes it the highest-grossing opening weekend for Blumhouse (previously held by Halloween 2018, which made $76.22 million). It's also the biggest domestic opening weekend of 2023 for any horror film, dethroning Scream 6 ($44 million). It seems the decision to release the slasher movie right in time for Halloween weekend has worked, as Five Nights at Freddy's also becomes the highest-grossing movie to have its opening weekend in the US at this time of year.
With the FNAF movie only costing a reported $20 million to make, this success is huge, and will very likely lead to a Five Nights at Freddy's 2 release date being given the green light by Universal and Blumhouse. Our Five Nights at Freddy's review celebrates the entertainment value of the film and the numerous FNAF Easter eggs scattered throughout, so you can bet our own Charlotte Colombo is happy about this news.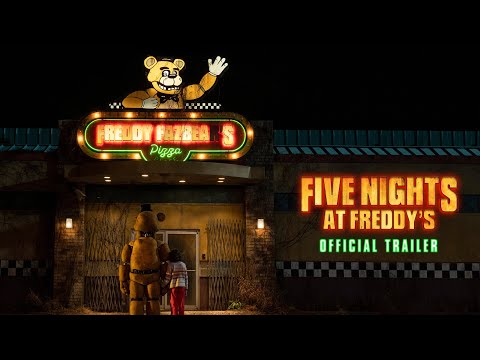 Tying into Charlotte's review and the conversations I've had with friends about this film, I think it's really fascinating to consider the correlation (or lack thereof) between the strength of the story underpinning a movie, and the actual popularity and enjoyment that a film offers. The FNAF movie obviously doesn't have the most nuanced and elaborate plot of all time, but sometimes audiences aren't looking for the best movie, they just want a bit of silly, escapist fun once in a while, and sometimes, that fun comes in the form of evil animatronics.
We've a big interview with FNAF director Emma Tammi that you'll probably be keen to read in order to learn more about the project, and you can also find out all you need to know about William Afton, too. If killer robots aren't your vibe, however, you can look ahead to other new releases like The Marvels, where the only thing you need to worry about will be intergalactic war and superpowered aliens – not scary at all, right?