After being released in May 2023, the tenth Fast and Furious movie did well at the box office, as they always do. In line with the other movies in the long-running franchise, Fast X made $145 million in the US, but over $550 million internationally. A lot of this would have come from China, because they can't get enough of the Fast and Furious family in China. Its total of just over $700 million means it's currently the fourth highest-grossing movie of the year.
Fast X is currently available for premium digital purchase at home, but there isn't too long to wait until its available on a streaming service. Fast X, along with several other movies from the franchise, is coming to Peacock on September 15, 2023.
Fast and Furious 6, Fate of the Furious, and the spin-off film Hobbs and Shaw are also coming to Peacock at the same time. Furious 7 will be added on October 1.
Furious 7 was the movie that saw the Fast franchise take a massive leap in box office numbers. Each of the first five movies had done well, taking between $160 million and $360 million at the global box office each. Fast and Furious 6 then took $630 million, almost doubling the previous movie's takings. Furious 7 then took an absolutely unbelievable $1.5 billion, The Fate of the Furious took $1.25 billion, Hobbs & Shaw $765 million, F9 $730 million, and Fast X took $700 million. The franchise has grossed a staggering $7 billion in total.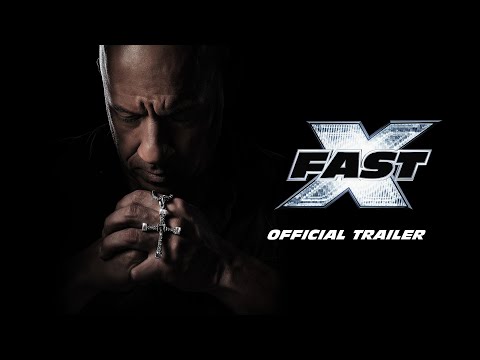 China isn't the only country that loves the Fast family – the movies are also popular in India, Mexico and Brazil. Jason Momoa was added to the last one as the main movie villain, and other new additions to the Fast and Furious cast included Brie Larson, Alan Ritchson, and Rita Moreno.
See if you agree with our list of the best Fast and Furious characters, ranked.
Check out our guide to the best action movies and all of the new movies still to come out in 2023. If you're in the mood for further tension, check out our guides to the best thriller movies and the best spy movies.