There's a new movie in the Evil Dead franchise coming, and esteemed author Stephen King has given it some glowing praise. Right on the verge of the Evil Dead Rise release date, King has suggested it might be one of the best horror movies of the year.
King gave his thoughts on the new Evil Dead movie on Twitter, as he is want to do. "While I'm busy promoting, how about Evil Dead Rise?" King tweets. "It's gruesome, it's bloody, it's even got an elevator vomiting blood. Not to mention chainsaw-fu." True enough, even from the Evil Dead Rise trailer, you can tell there's loads of blood. Gallons of it really – that must've been a very messy shoot.
Our Evil Dead Rise review from Jessica Cullen said similar, awarding the monster movie four stars. It's "visually sharp, with some rather imaginative shots and sequences giving the film a nicely crafted edge", though Cullen notes it's a bit style over substance.
Director Lee Cronin stepped up to handle this one, with franchise custodians Sam Raimi and Bruce Campbell serving as producers instead. In a major shift, this installment takes place in a Los Angeles apartment building, rather than some isolated cabin.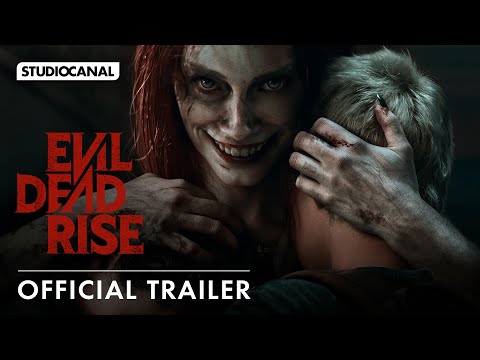 From the sounds of things, that hasn't made it any less of a thrill to watch. Lily Sullivan and Alyssa Sutherland are the new protagonists, estranged sisters who're reunited thanks to the Necronomicon. One becomes a Deadite, and the other has to try and stop the evil from spreading. Standard fare!
The zombie movie is in cinemas April 21. We can tell you if Evil Dead Rise has a post-credits scene, and check out our lists of the best vampire movies and best werewolf movies for more scares. If you'd rather watch something else, our best movies list won't steer you wrong.