With a fifth movie on the way, Evil Dead Rise has had its fair share of reboots and sequels. Like the Halloween movies, the horror movie franchise originally began as an '80s movie. Directed by Sam Raimi, who has since moved on to Spider-Man movies and the MCU, the original Evil Dead film became a cult classic, spanning two sequels before undergoing a soft reboot of sorts with 2013's Evil Dead.
As with 2013's dark comedy movie, Evil Dead Rising will not be directed by Raimi — although he along with Bruce Campbell, who played Ash Williams in the original Evil Dead films, are executive producers for the upcoming thriller movie. After sharing a teaser for the trailer on Twitter, with Campbell promising fans that the film will be the "scariest one yet," the full-length trailer for Evil Dead Rising has finally dropped.
While the teaser trailer from January 3 gave us a haunting glimpse of a zombie-fied mother (played by Alyssa Sullivan), the full-length clip promises plenty of blood-splattered scares as Beth (Lily Sullivan) fights for her life through scalping, chainsaws, and cheesegraters after a mysterious book births the return of the terrifying, bloodthirsty Deadites.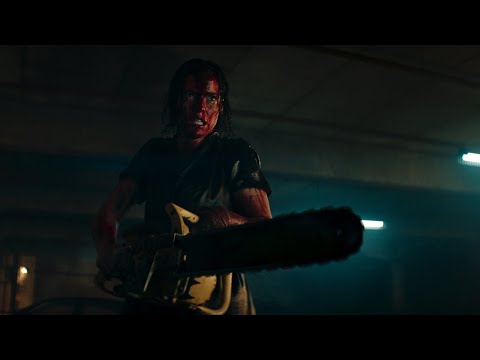 The official synopsis for the monster movie teases "a twisted tale of two estranged sisters whose reunion is cut short by the rise of flesh-possessing demons, thrusting them into a primal battle for survival as they face the most nightmarish version of family imaginable".
Alyssa Sutherland and Lily Sullivan will play the two estranged sisters in question, while Lee Cronin takes over from Fede Alverez as director. The zombie movie will creep to cinemas on April 21, 2023. While you wait, feast your eyes on some of the best body horror movies and best horror series you can find on the small screen.